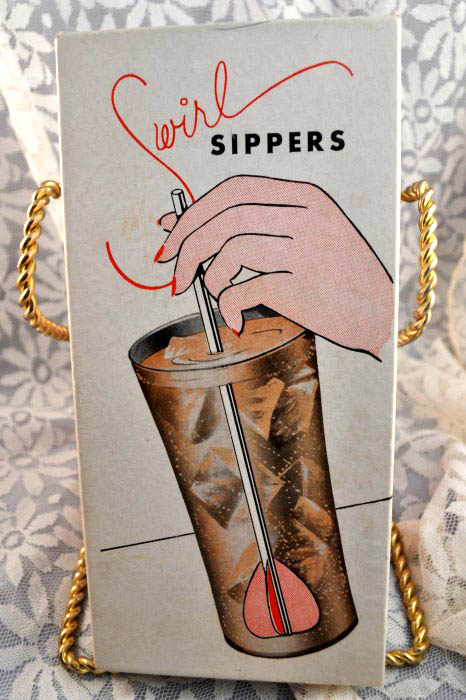 These cool drinking straws can also stir your drink!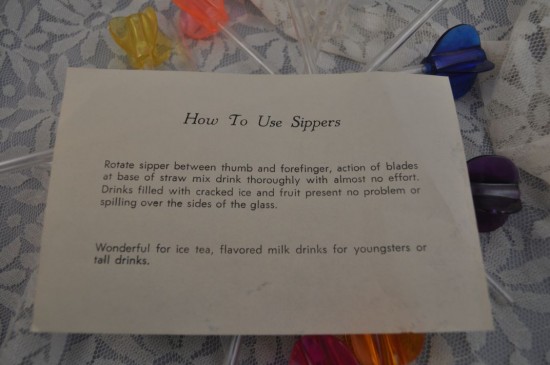 Just in case the design wasn't self-explanatory, there's instructions!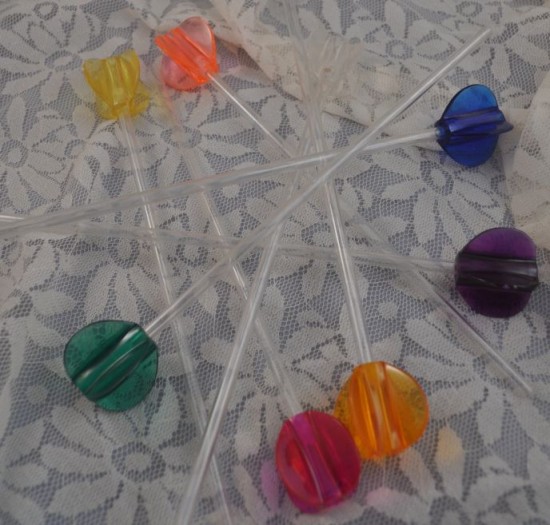 They're also pretty neat.  Nice colors.  I passed on these at a flea market, then was mildly amused when my mother bought them later as I had moved on ahead, I guess we have good taste.