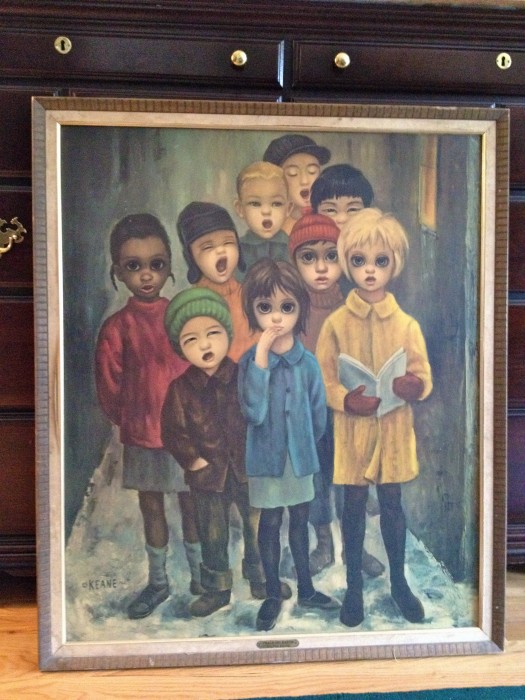 I am looking to sell this Keane Art Portrait, bought in 1961, in its original frame.  The title is "Peace on Earth."  I would appreciate your offers.  It measures 30 by 35.5 inches.  It was painted by Eleanor Keane yet the frame states Walter Keane.  There was a dispute over who had painted it but it was found to be Mrs. Keane who did paint it.  Walter claimed ownership, yet was found not to know how to paint.  A divorce followed.  Mrs. Keane is still alive today, living in Hawaii-to my knowledge.
It has never been out of the frame nor were any alteration made.
Please contact 631 473-7667 if you have any questions regarding it.