I know I say this a lot but I don't think I can say it enough. I have the best f'ing friends in the world. The other day, one such mastermind genius and all around nice guy happened to be in town and couldn't resist a bit of a prank presumably to make me chuckle (it worked). Damn, I love him and yeah, his name is Matt. This is what I received in my email inbox:
Naughty!
I walked past the first time and then thought – why not! I had to wait a while as the shop assistant was in the window.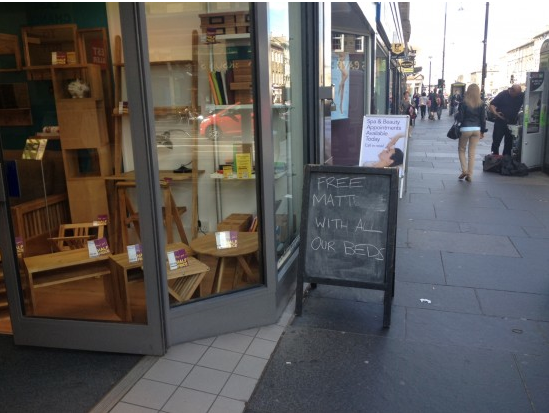 Matt at any price is a bargain!