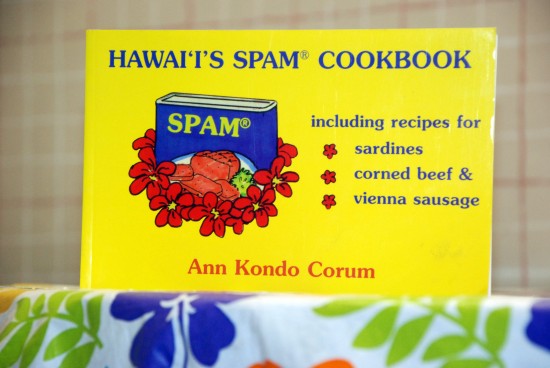 Hawaiians are the #1 Spam Fan. This cookbook is a testament to their affinity for this discriminating delicacy. The author appears to have taken much care in gathering recipes from family, friends and other Spam lovers in her quest to compile the definitive Spam Cookbook.
This Hawaiian treasure includes reciped for sardines, corned beef, vienna sausage as well as Spam.
Richly illustrated with hand-drawn caricatures of Hawaiian locals enjoying this canned delight, the Spam Cookbook is as entertaining as it is appetizing.
My personal favorite illustrated recipe is "Super Macaroni and Cheese" found on page 48.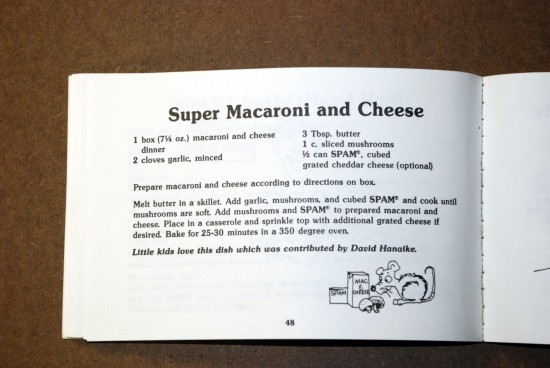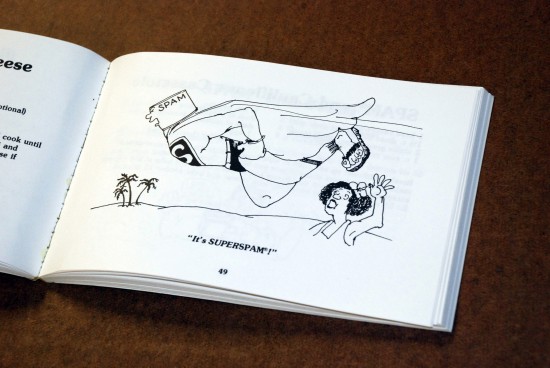 My personal copy was purchased used from Amazon.com, there are many copies available for those wanting to add this treasure to their own cookbook collection.
Published by Bess Press (c) 1987