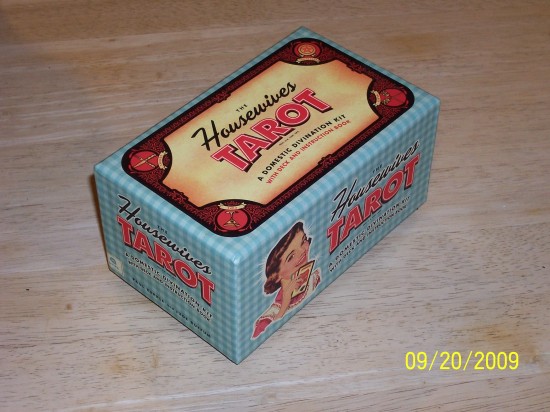 Perhaps my largest collection (unless you count the thousands I've spent on Lego-) is of Tarot decks. This is the one that is constantly in plain sight on the shelf in the kitschen with the boxes of tea bags. It's about the same size.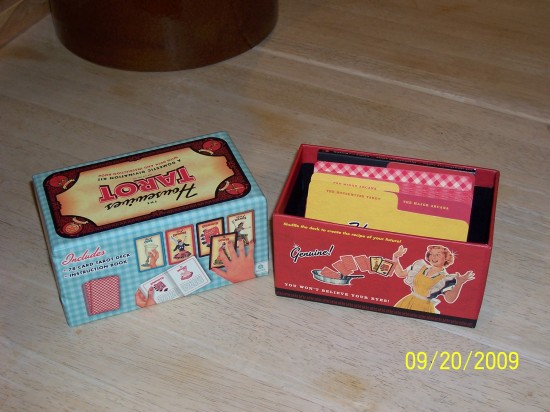 Inside, the set up is just like a recipe box. In fact, there are a few recipes included – even one for a martini.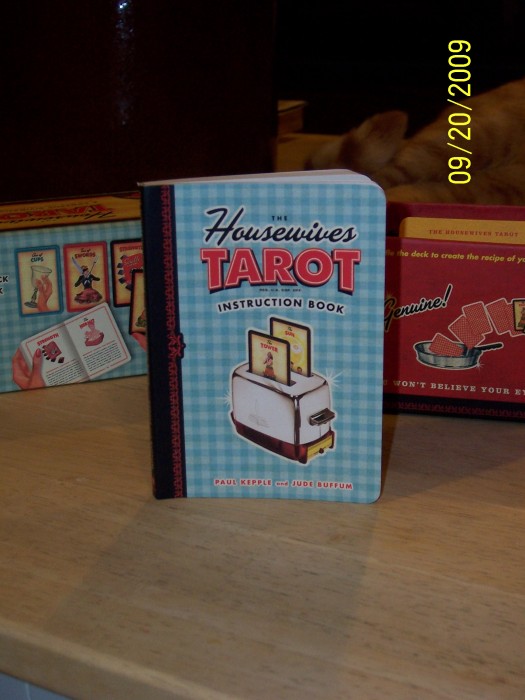 The book not only includes descriptions of each card, but also some unique spreads.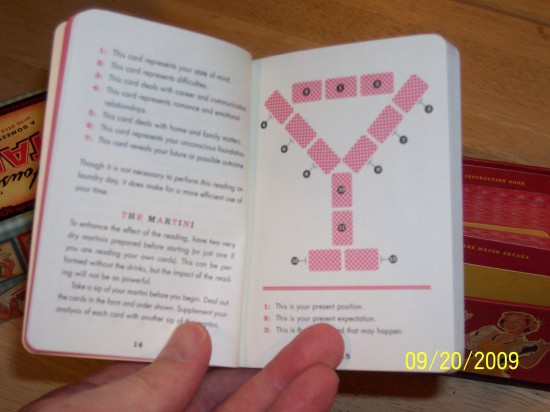 Here's an especially appropriate spread for the deck.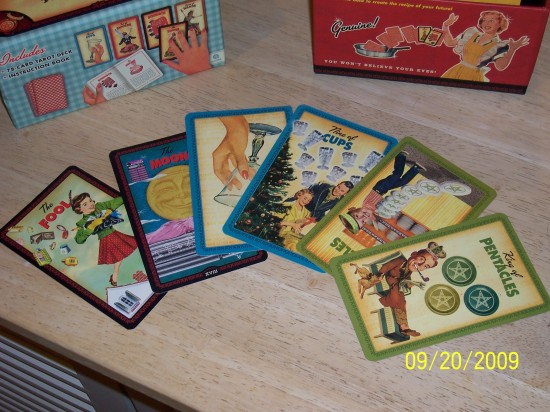 This is just a random sampling of cards in no particular spread.
Since the publishers were kind enough to grant permission to post this, and asked politely if I would post a link for anyone who wishes to purchase this item, I hope I can politely oblige their request:
http://www.amazon.com/Housewives-Tarot-Domestic-Divination-Instruction/dp/B000ENC47K/ref=sr_1_1?ie=UTFB&s=books&qid=1253839834&sr=8-1#