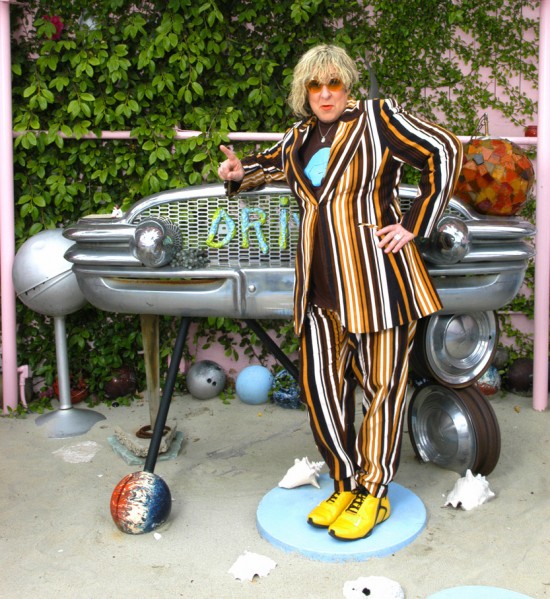 Just want to say that we're working like little field mice over here at Willis Wonderland trying to make improvements to the Kitschenette as we spot the need and find the pennies to make them. One thing that isn't rolling yet that I hope will be implemented within the next few days is the process for notifying you that your item has garnered a CertifiKitsch Of AuthenKitschity (COA). Right now, I award them and you've got to scroll through (happily) hundreds of posts to see if you got one. This process will be much refined in that you'll receive an e-mail notifying you that, in fact, your item has been duly honored. If this be the case it will instruct you to go to the CertifiKitsch Winners page in the actual Museum to see what categories you and your exemplary Kitsch now have a permanent place in. You can visit them there forever.
There are also improvements coming in the social nature of the interface. Not only will you be notified when anyone comments on anything you've submitted but you'll also start receiving e-mails when anyone else comments on something that you've left a comment on.
There are hundreds of tweaks I'd love to make but as this is a self financed venture everything needs to be looked at pound for pound re its relative value. I'm open to any and all suggestions. That's why started this thing in the first place. It's all about communication and kool people who have kool taste and ideas.