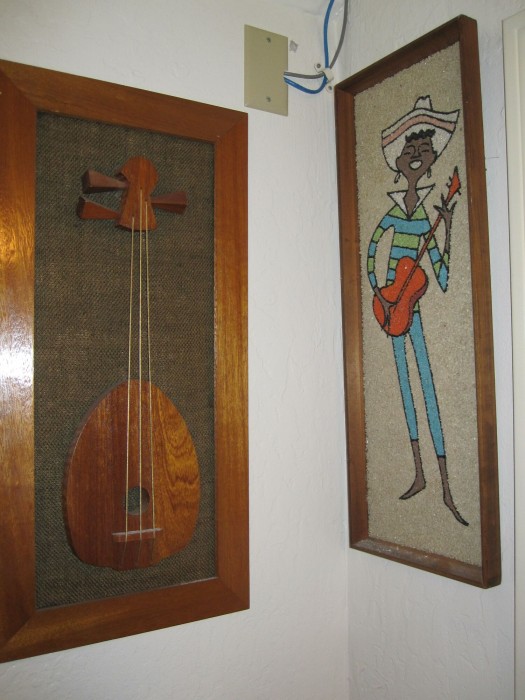 Two pieces of music themed art. On the right, a gravel art piece of a musician strumming a guitar. I think calypso when I see it. Maybe it's the capri pants, or the relaxed stance of the player (man? boy? girl? with capris and earrings and lithe daintiness, it's unclear).
On the left, a stylized stringed instrument made of wood blocks on a green burlap background. The "strings" are gold twine. I got this at a flea market, and the story was that it was a craft project made by an inmate at San Quentin. While it may be a tall tale, I like it as a back story.
Oddly, in both pieces, the "guitar" has three strings.
Also in the picture is my very classy network cable routing, passing from my office, through the rehearsal room, and out to the garage where the servers live. Do hack computer installations count as kitsch yet?