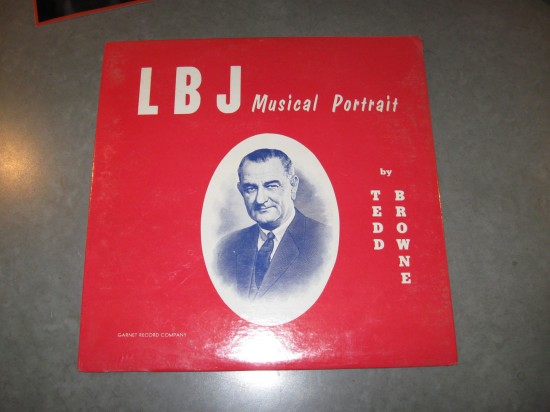 From the man who brought you 'Lake George Musical Portrait' and 'Savannah River Musical Portrait,' comes a loving tribute to our 36th President, Lyndon Baines Johnson, entitled 'LBJ Musical Portrait'. In 1965, he would have the thrill of a lifetime performing at LBJ's inaugural ball. .
Tracks on this album include "LBJ Met Lady Bird," "Everybody Loves Lyndon," and "A Tragic Day in Dallas."
Accompaniment on the album is provided by Ernest Calabria (guitar), Walter Raim (guitar), and Bill Lee (bass). Calabria and Raim were both member's of Harry Belafonte's band and Lee is the father of Spike Lee.