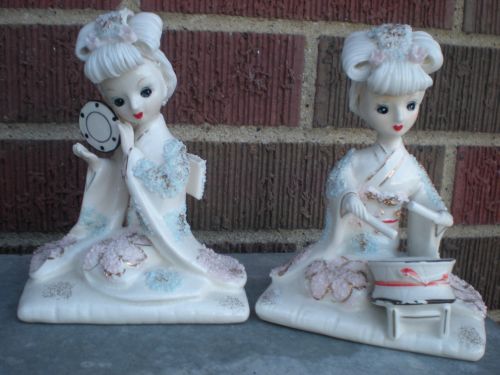 I couldn't resist these cute kimono-clad drummer girls, with their "spaghetti" and "popcorn" decoration. They don't have any marks, so I don't know much about them… but they're awfully cute! I seem to have collected a lot of this vaguely Asian-themed stuff. I also really like the pastel colors.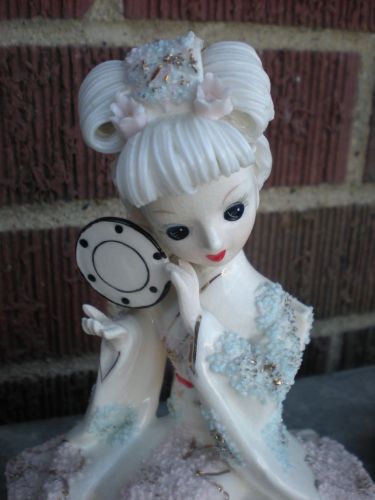 The textural detail on the kimono is kind of nifty.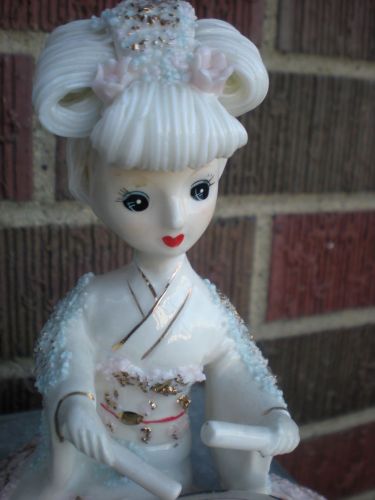 Their hands and facial expressions are kind of weird but it ads to the charm.