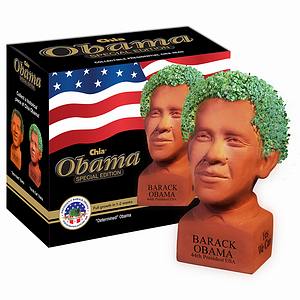 DETERMINED to buy a great gift from a drugstore this Christmas for your friends and family? Try a pet Obama!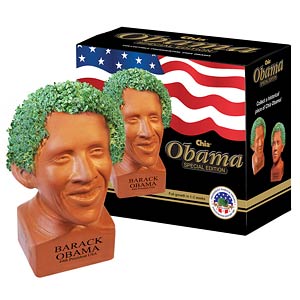 If your friends and family aren't the determined type, I'd be HAPPY to suggest something else!
Typically I'm not easily convinced that anything and everything Obama or Chia is instantly kitsch, but it's clear what's going on in this commercial: WATCH IT ON YOUTUBE OF COURSE
" On the side of the Chia Obama planter are his famous words:
'"YES WE CAN."
Can you grow one?
YES YOU CAN.
Easy to do….. Fun to Grow.
Full growth in 1-2 weeks "
(If you're not sold yet I also hear chia seeds are a hip health supplement. They increase energy and concentration and digestion, WOW.)