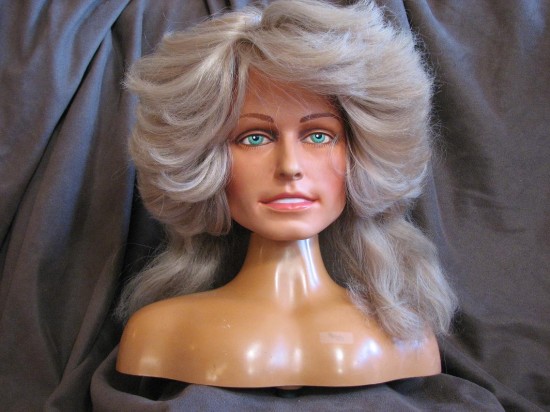 As a teenager back in the 70's I (like most other teenage guys) had a poster of Farrah Fawcett adorning the wall of my bedroom.
Even better was this that I found at a used/antique store back in the late 80's.
I don't know very much about this other than it was for girls to practice applying makeup and styling the hair.
She is 10′ tall and beautiful !!