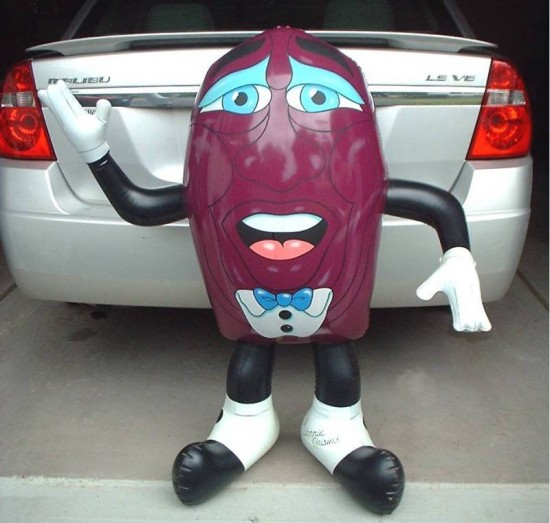 As I stopped at a light on W. Market St. A car pulled up along side us. His eyes were on my passenger, "Raisin Boy". A big smile came over his face. What could he be thinking? Was it his big purple head, was that it? Yikes, it was the police.
I had my seat belt clipped. Oh my…Raisin Boy was NOT wearing his belt.
Is it against the law for a raisin to ride without his seat belt clipped?