I am absolutely in awe over the recent discovery of this incredible fashion statement! Come to find out that Emilio Pucci designed the fashions for most of the airlines back in the 60's and designed this hat, "The Space Bubble Hat". It was worn by stewardesses. It was designed to keep their hair nice n'neat and to protect it from the elements. Back in the day, they had to run from the airport and across the tarmac and up the stairs into the plane, they had to keep their hair neat! This hat makes me nuts, it's truly a fabulous piece and I want one. here are several examples.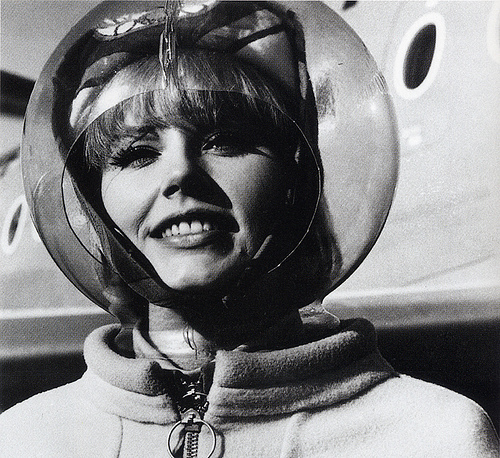 A great black & white, random shot of a late 60's airline stewardess.
This picture started it all for me. I love the sweet tart colors.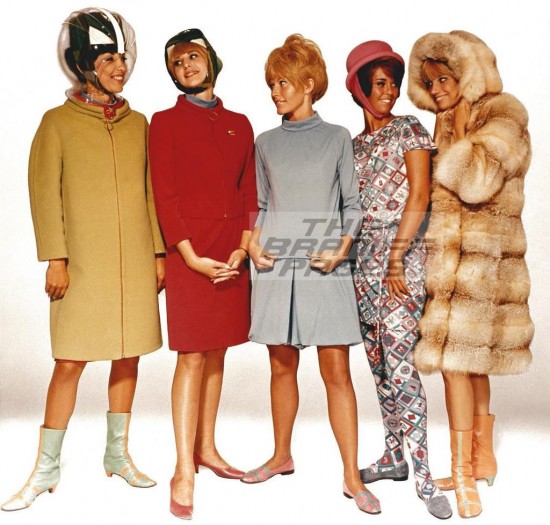 I mean really. Look at it, don't you just want one? Braniff Airlines.