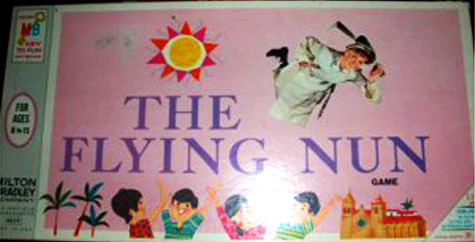 The original Flying Nun Board Game. Yes, it's Sally Field as Sister Bertril flying high over the Convent San Tanco. Who knows if she is getting Casino owner Carlos Ramirez into a jam…or out of one? Play with your friends and you can just feel the cool tradewinds of Puerto Rico.
Its in EXCELLENT Condition. If you're a fan of Sally Field (or nuns in general) you won't want to pass this one up.
And yes, I'm ready to part with it. Let me know if you're interested.