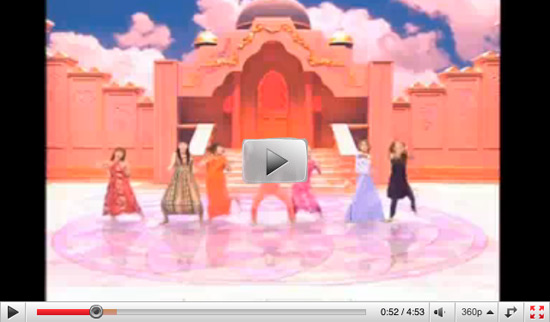 Morning Musume (pronounced Morning Moo-soo-may) is a Japanese pop idol group. They are known for rotating members (some members leave and new members join). They were more popular a few years ago but are still active. When I began to develop an interest in Japanese music in 2006, they were my favorite group. The music and videos from their early history are more fun and interesting. My interest in them has declined recently but some of the music continues to hold a place in my heart.
This video is the first music video by them that I saw. It is titled Koi no Dance Site, which translates as "Love's Dance Site". It was their second best seller in their release history. The lyrics are in Japanese but a translation is provided as subtitles.
Perhaps some of you will enjoy it.
Love&Peace