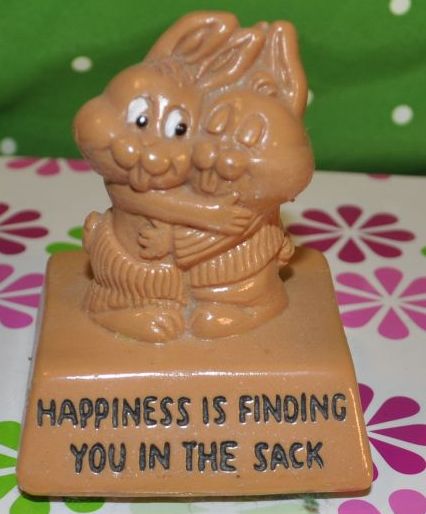 I told you they made one of these for every taste.
This bunny one is much smaller than the others, not big enough to be a paperweight. I guess since it's rather dirty you needed to be able to stick it in your desk drawer when the boss showed up. It's dated 1975.
It seems strange that so many people resorted to expressing their feelings via a weird mass-produced figurine. However, I guess it's the thought that counts, and it must have worked, because there are billions of these out in the world, it seems.