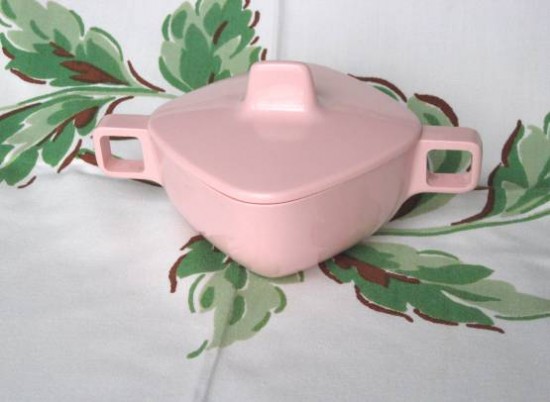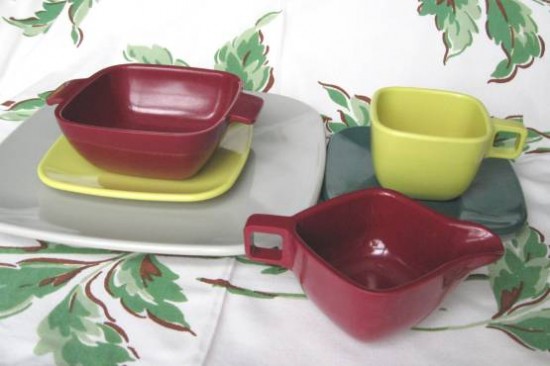 Before the Flintstones Melmac dish, there was this quality plastic table setting from the early 50's by Brookpark. This cherished pink sugar bowl is the last remaining piece from my family's everyday dishes growing up. All the other original pieces are long gone.
Two years ago I got nostalgic for the non-breakable square cereal bowl I connected with. With much luck, I found the settings of our four colors … chartreuse, gray, burgundy & forest green, just like we had years ago.
Gee, the cereal bowl seemed so much bigger then.