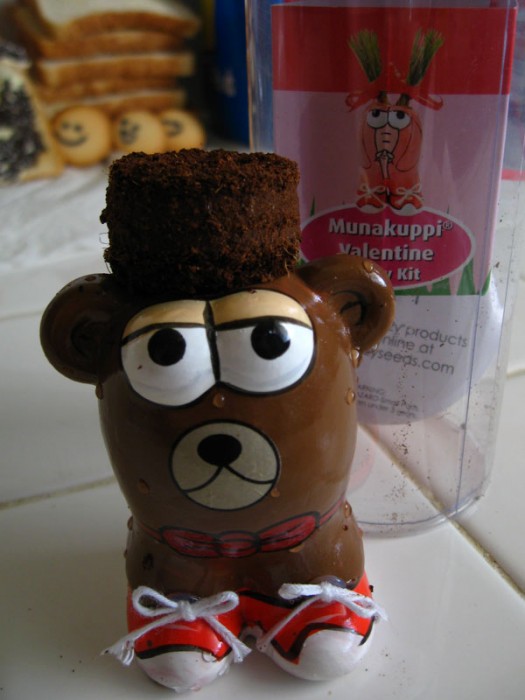 I picked this up as the last of the bottom-barrel Valentines Day merchandise after all the good stuff (namely the cordial cherries and turtle hearts) were gone.
The package reads, "Munakuppi dervied from Finald, meaning: small cup-shaped egg container." It is actually bear-shaped. It was sold in a plastic tube with a sticker that reads Love Grows. He's made of plaster, and painted with the kind of acrylic paint that dries in a thin vinyl-like layer that peeeeeeels off over time. His spoil pellet does not fit inside his egg-shaped head, and he comes with rye grass seeds that already drowned because the container is so small it needs to be watered with an eyedropper! Most importantly though, he has genuine cotton string shoelaces!
I love the pink elephant planter on the packaging, but when I look online I only see gray elephants. I think they doctored the packaging, because there is nothing holiday-specific to this little bear.