Oh brother. This thing is a weighty, hand-built terra-cotta clay head rescued from the flea market this morning for $1. It's going to be a good summer.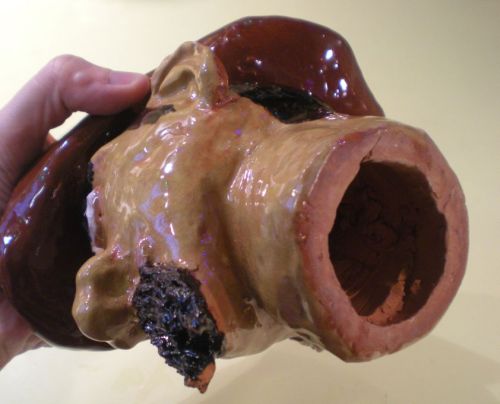 No signature or any clue as to where he came from except for a "D" scrawled on the back of his neck.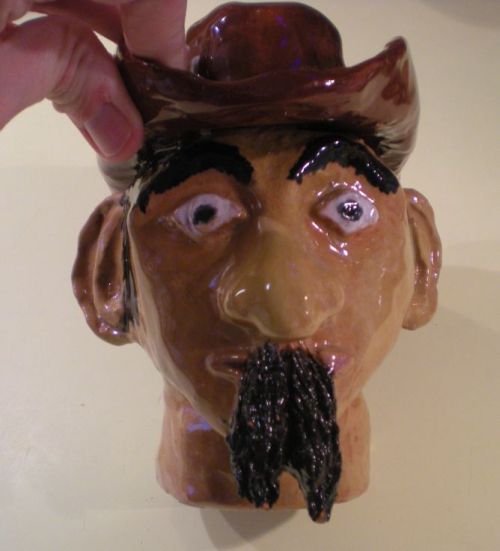 His.. uh.. mustache(??) seems to have a bit of a green tint, so it looks like he sneezed out a nose full of seaweed, or maybe he is chewing tabbaccy in the raw like a cow. It's chipped off on the bottom so presumably it was at one time longer than it is now. Excuse my double-jointed thumb.
He is a little creepy.