Spotted this in Chester, WV, home of the World's Largest Teapot. Pretty entertaining hand-painted sign, if you ask me. Wonder what Gravy and more is.. or assorted and poppers?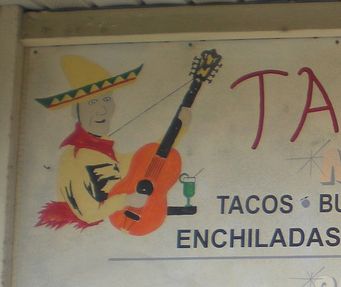 Wonder what he's drinking and why he is leaning on red fur.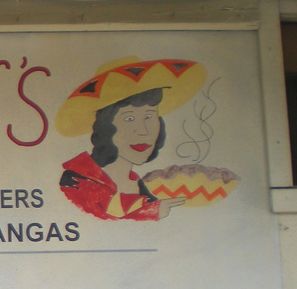 Anybody want more refried beans? Do the two fingers have a secret significance like in an old painting?
Sorry to say I didn't eat here, it was too early in the morning and it was closed.