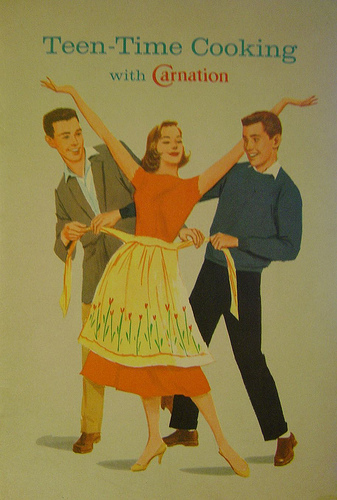 The illustrations in this promotional cookbook are really too adorable. It's basically "how to be popular via giving them food." They might not love you for you, but they'll totally love you for your cookies made with Carnation.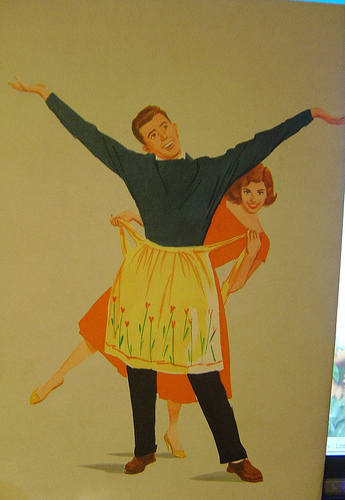 The back cover, I guess she got rid of one of the guys and now is going to make him do the cooking.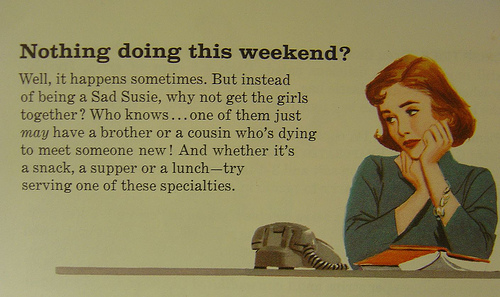 Obviously, nobody wants to stay at home and read a book! I especially love how the layout of the text layout makes it look like "one of them just may have a brother or a cousin who's dying." Personally, if that's my only choice I think I might rather stay home with my book.