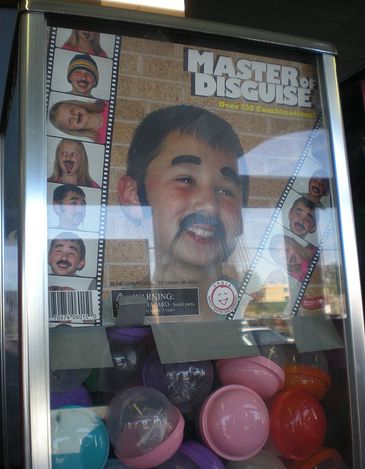 Even going to the grocery store can be full of surprises.. or disguises. If I only had 50 cents on me, I could have made myself completely unrecognizable to everyone I know with this Master of Disguise capsule kit! I wonder what would happen when I wore this to work? Okay, probably I'd be committed, but I think it would be worth it.
Pretty sure I would have gone nuts for this when I was a kid. A stick-on mustache for 50 cents? PLEASE CAN I HAVE IT PLEASE?!?!??!!
Sorry about the reflections, it was really sunny. But, you get the idea.