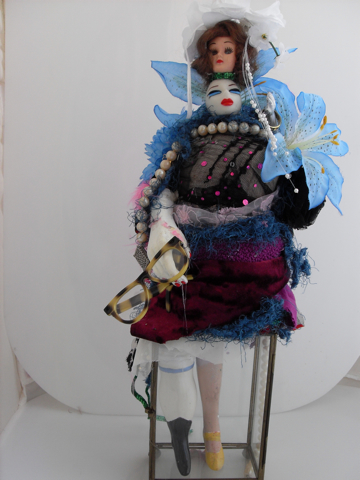 Tri Polar woman is a self portrait. She is made with a half a wooden mini dress form (like they used to have a jc pennys in the fabric department) fabric left over from red carpet dresses. Her legs are different one Porcelian the other bisque. The box that holds the legs is a jewelry or display box, not sure.
first bi polar is 50's or 60's fashion doll. The second is a head from a jewelry display, the one you don't see, me, is made of skin and bone .
the big white hand is from a ceramic clown
Most things found at thrift store. This time it was Revivals . not the me character of course. she was found inside a womb.