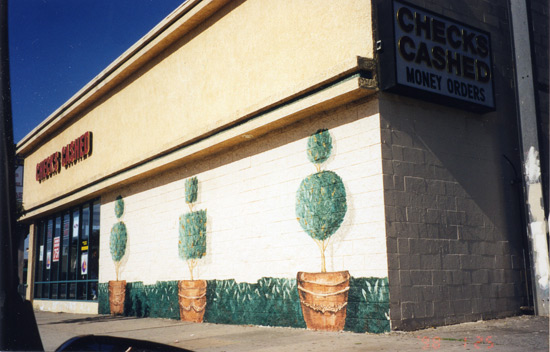 If ever there were a garden for 2010 with no water required, no gardening bills to pay and always picture perfect plumage on well-sculpted almost-topiary-but-without-the-cute-animals tree/bushes this would be it.
I love interspersing the rectangle tree with the ball trees. Thought was definitely put into the planning of this garden.
I also love tree arrangements when actual nature is involved. Here are a few from around LA that would go well with the excellent brick landscaping above.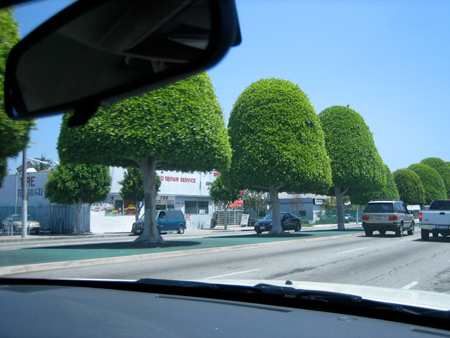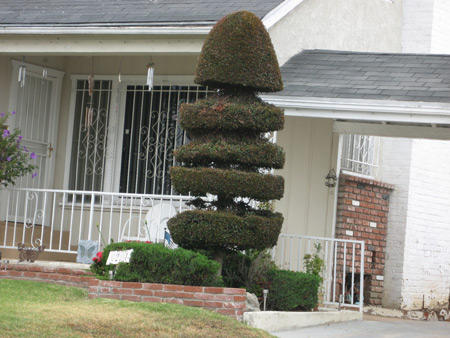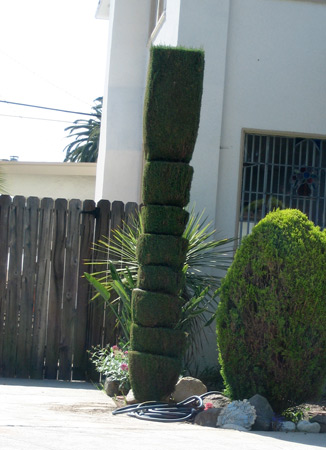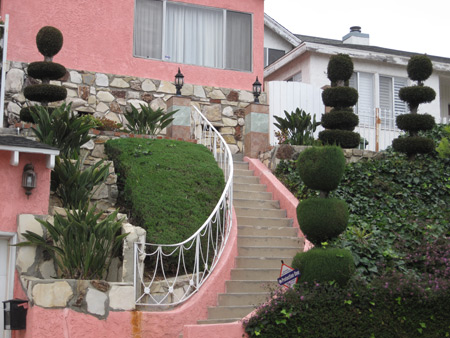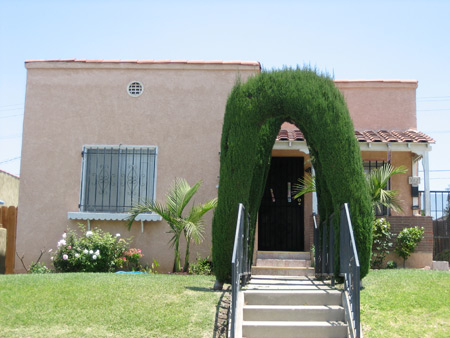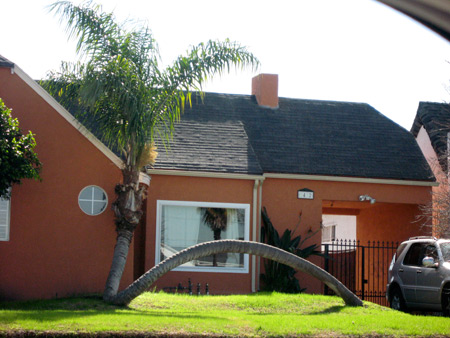 All trees are beautiful. Bushes sculpted to look like trees are even more beautiful. Murals painted to look like sculpted trees and bushes are more beautiful still.