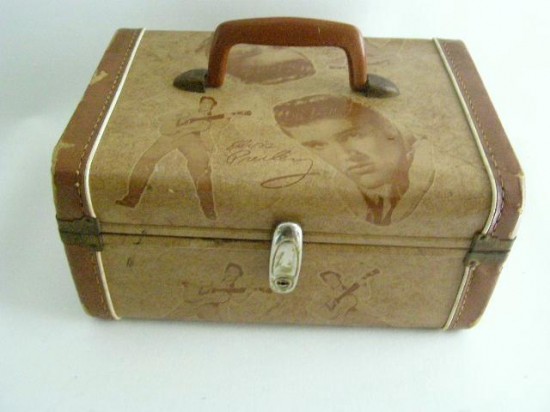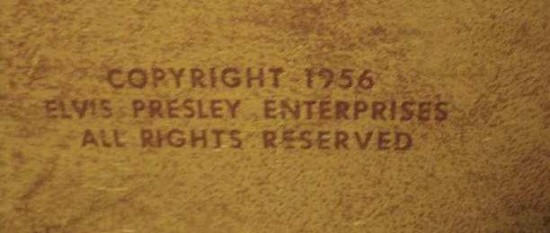 KITSCH FROM THE KING OF ROCK 'N' ROLL
This great carry-on/cosmetic bag is covered with 1950's images of Elvis Presley.
The graphics are sepia tone printed on a heavy paper/cardboard and trimmed in vinyl.
It's printed on the bottom "Copyright 1956, Elvis Presley Enterprises, All Rights Reserved"
I bought it years ago at a Antique Market in Ohio.