From 1949 to 1961, General Motors held a car show in major cities that was the granddaddy of all industrials. It was called "MOTORAMA." Here you see a poster for the 1956 show in Boston.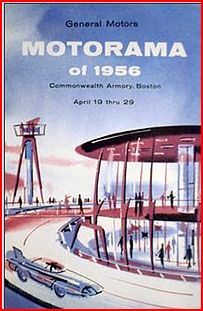 Arguably close to the peak of GM's reign as one of the most successful American companies in history, 1961 was the grand finale of Motorama. And this video, created for it, a nearly 10-minute musical fantasy, is nothing short of epic.
To describe it as an extravaganza does not do it justice.