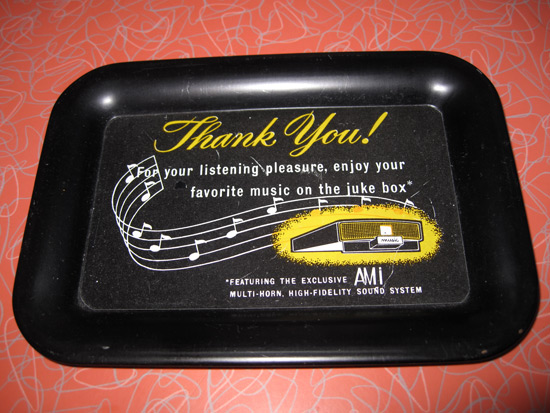 A petite 4″ x 6″, this little metal tip tray was a promotional item given away in the 1950's by the AMI corporation to celebrate their massive line of exclusive multi-Horn, high fidelity sound system jukeboxes. It's been sitting in my recording studio collecting guitar picks for as long as I can remember after originally being brought in as a drink coaster after I ruined several keyboards with an avalanche of Diet Coke, Yoo-hoos and decaf.
Sunday night I was in Sonoma, CA. writing with Pomplamoose. We were shooting to finish three songs in four days. The work never stopped even when we went out to dinner as is evidenced by my little digital recorder that was on for four solid days capturing every thought and breath we had.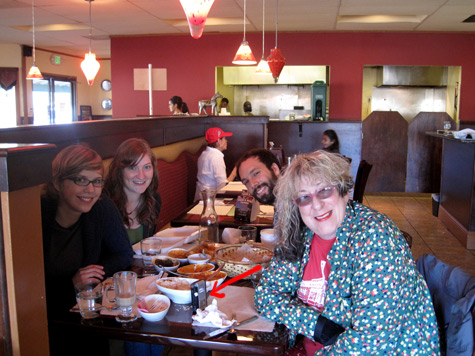 But when it came time to pay the check I reached out to lay the tip down and knocked over a bowl of lentils, dousing the recorder with a river of Indian goo. So every time I went to record after that I had to push down extra hard on the buttons to break through the crust that seeped into and dried in the recorder. If only the AMI JukeBox Tip Tray had been there so there was a nice designated and protected area to deposit the gratuity I would still have a recorder that didn't smell like Bombay.