My Mom has been the inspiration for many of the items I've submitted to AWMOK. Here she is in the early 50's with her brothers.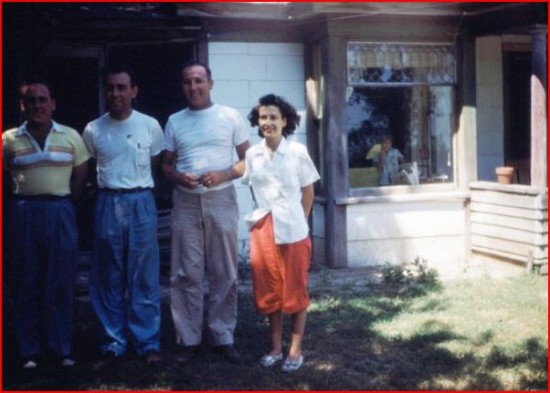 Today I talked to her and thanked her for sending me the last two quillows she'd kept. Mom is known for being wildly focused on whatever she was into at the time. She told me on the phone that once she started making these, she just couldn't stop, producing over 60 one year.
This one has a homey pattern typical of a grandma's decor.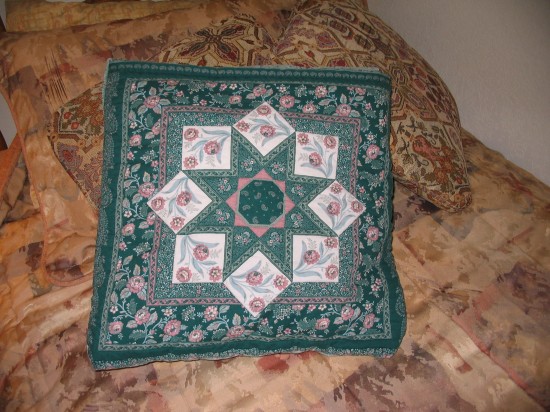 With a floral pattern that many might find pleasing.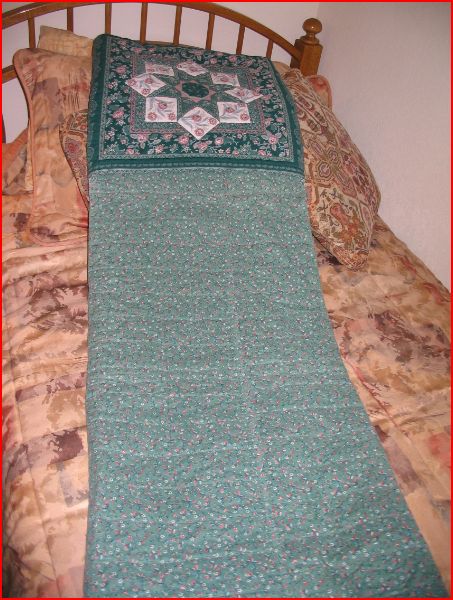 Open it up, the pillow becomes a quilt.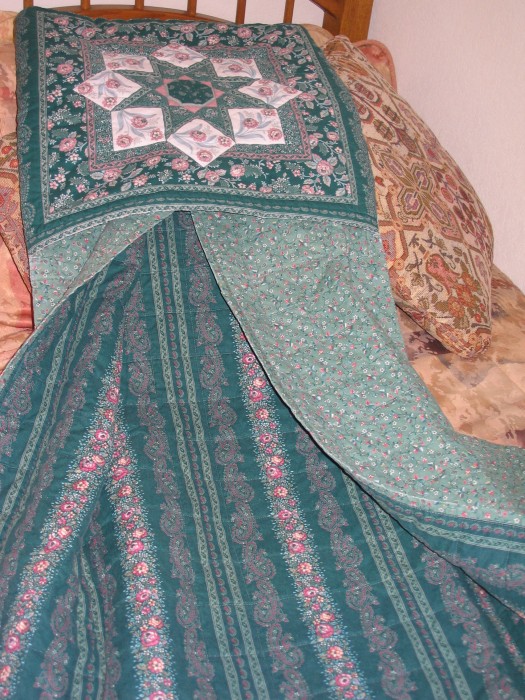 She had this one in the back seat of her buick for years. She told me she was originally going to hand-stitch all the months of the year on quillows.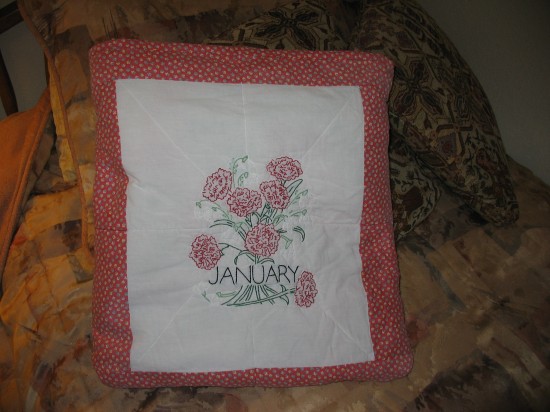 She stopped at "January," which gives way to a wild veggie pattern once you unfold the pillow into a quilt.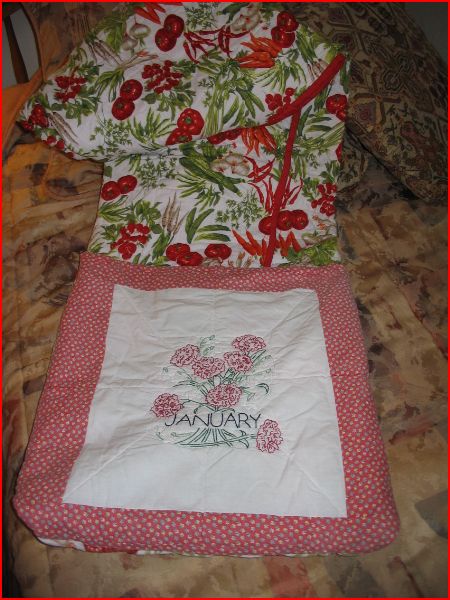 I guess she wanted to remember what fresh veggies looked like in January.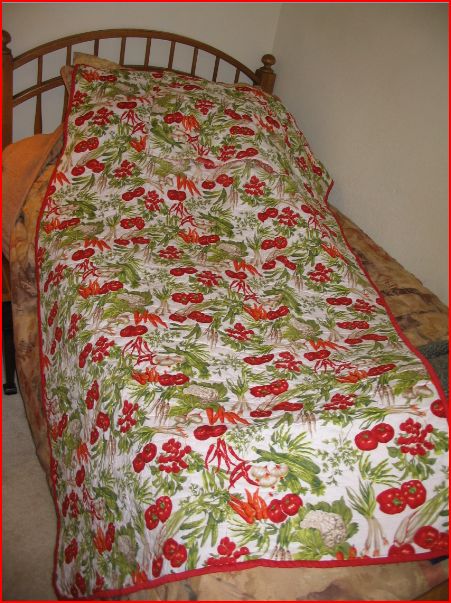 Here she was a few years ago with her brothers, my uncles.