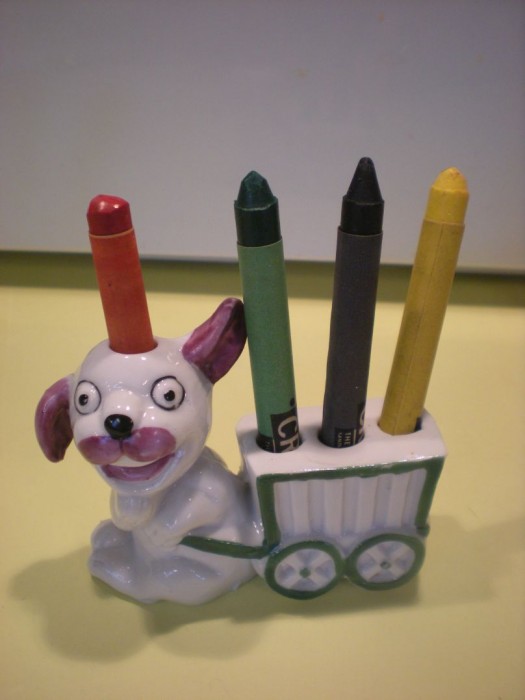 My mom found this dog pulling a circus cart with strange holes in the top. She said it must be a crayon holder.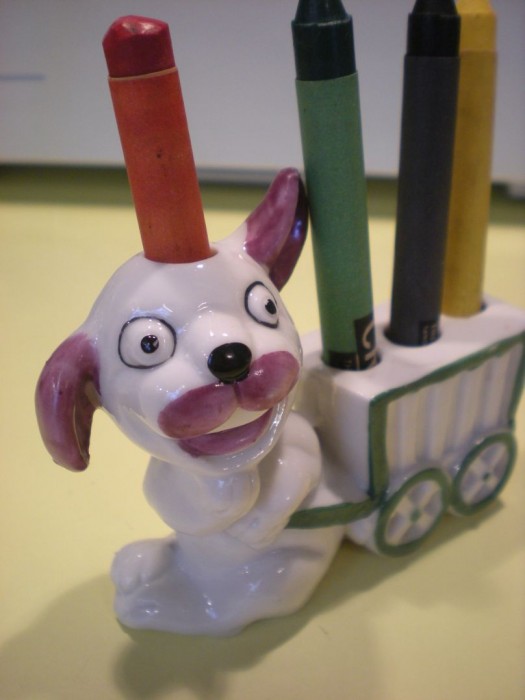 I'm not sure if that is his intended purpose, but it seems logical enough. If anyone else has a better idea, I'd love to hear it!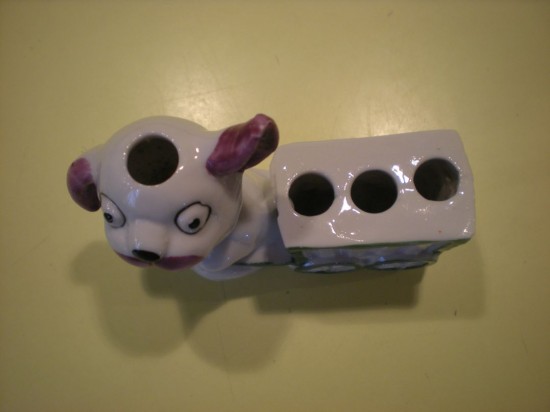 Here's an overhead view, so you can see what I'm talking about.
Whatever he is, he's cute.