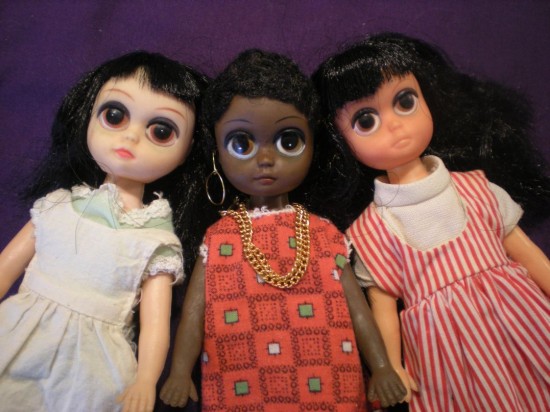 A few weeks ago I posted the Keane-inspired doll, Susie Sad Eyes. I mentioned that there had been a black version made as well, and she was called "Soul Sister." I wanted one really badly, but I didn't expect to ever find one, since she is quite rare. Imagine my surprise when I found her this weekend at a podunk country yard sale priced at a mere quarter!! I'm really glad I didn't pass out.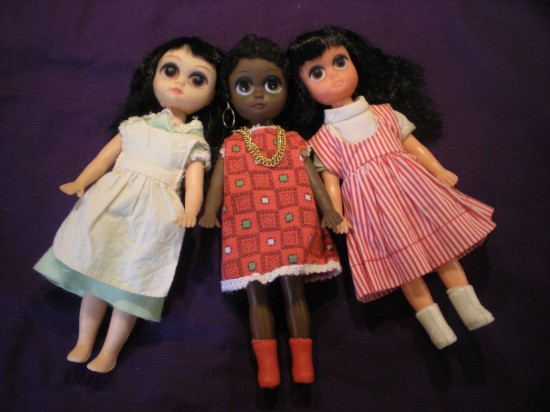 She came sporting her original necklace, boots, and one of her original earrings. Her original outfit was sort of a hippie-inspired peasant blouse with black pants. The dress she is wearing here is from my doll clothes stash. I think my family is complete! Though Susie came in other hair colors, too, like blonde and carrot-color hair, so if I find those I'll have to get them!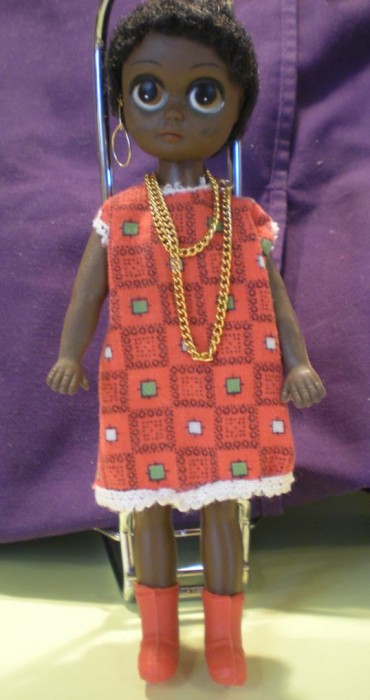 I'm pretty pleased and shocked that I found one!