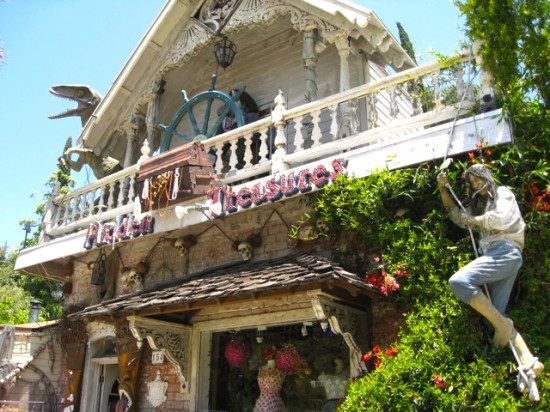 Hidden Treasures is a vintage clothing store in Topanga Canyon, California where I live. I love it because it typifies the spirit of this canyon which has always been a haven for hippies, artists, actors, musicians and other non-conformists. It's a miracle, but Topanga has somehow managed to retain its funky charm since the sixties despite the influx of yuppies through the years.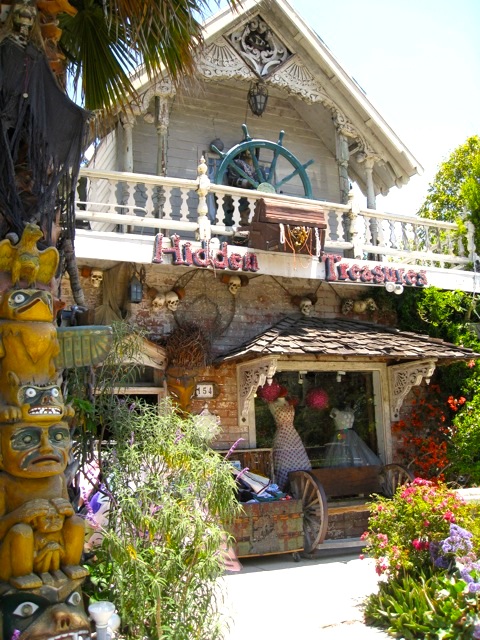 As you can see from these photos, this shop has everything but the kitchen sink in terms of its appearance: Victorian architecture, pirates, Tiki, and yes, that's a dinosaur head in the top photo on the upper left-hand side. The store has mostly vintage clothes, but there's also some kitschy antiques and collectibles and old movie props (at the kind of prices you'd expect for L.A., unfortunately.) It's also THE place to buy Halloween costumes.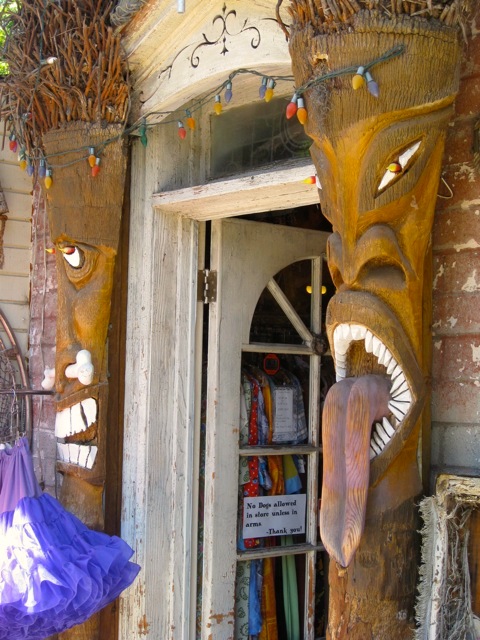 I have two favorite anecdotes about this store: a few years ago I was browsing and came upon a very, very old lady sleeping on a couch in the middle of one of the interior rooms. On a later visit, I saw the same old lady (who looked like she weighed about 75 pounds) walking around with a cigarette in her hand, wearing a Granny gown, lots of scarves, jewelry, leg-warmers, a big hat and Converse high-tops on her feet. I think she may have been the mother or grandmother of the store's owners.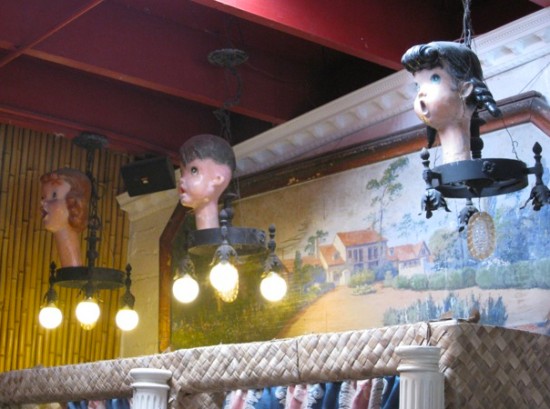 The other anecdote also took place several years ago. The store used to have a little bulldog named Buddy who would walk around with a rubber pull-toy in his mouth and badger customers to play with him. I made the mistake of indulging him and he loved it so much, he would NOT leave me alone. He had an amazingly strong jaw and a tenacious grip and the harder I pulled the more he liked it. At one point I was literally swinging Buddy and the pull-toy around so vigorously that all four of his feet were off the ground. Later, when I was at the register and Buddy was butting his head against my leg, the pull-toy in his mouth, trying to get me to play with him some more, the clerk said, "Stop it, Buddy!" and then to me, "we discourage customers from playing with him, because we don't want him to become aggressive." (Apparently, she missed the little sideshow of me swinging Buddy around like an out-of-control tilt-a-whirl.)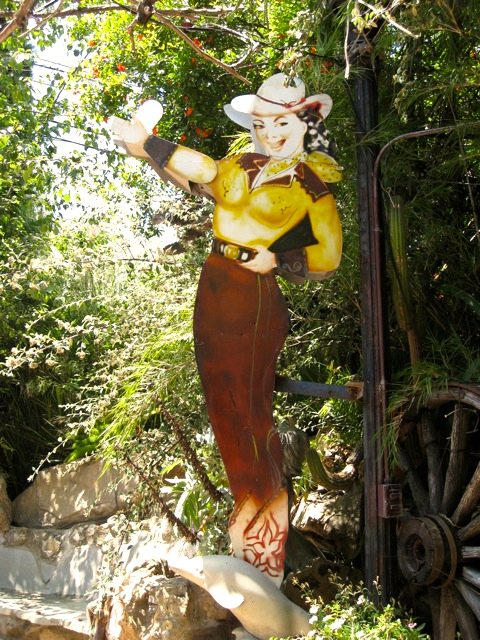 Above is a life-sized Cowgirl standee with a dolphin at her feet in one of the the outdoor courtyards.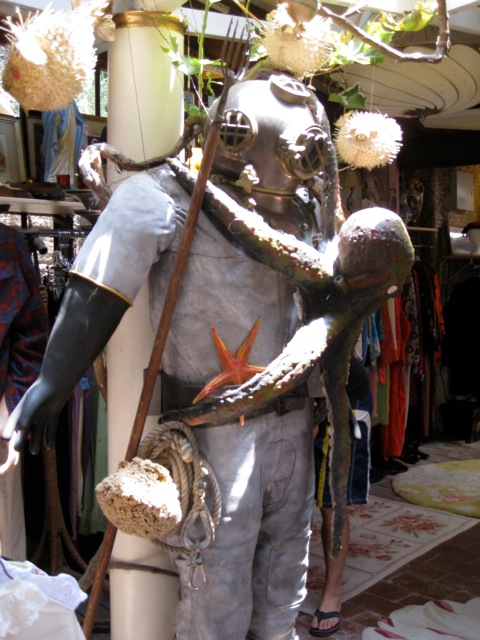 The mannequin above is apparently contending with frisky sea creatures.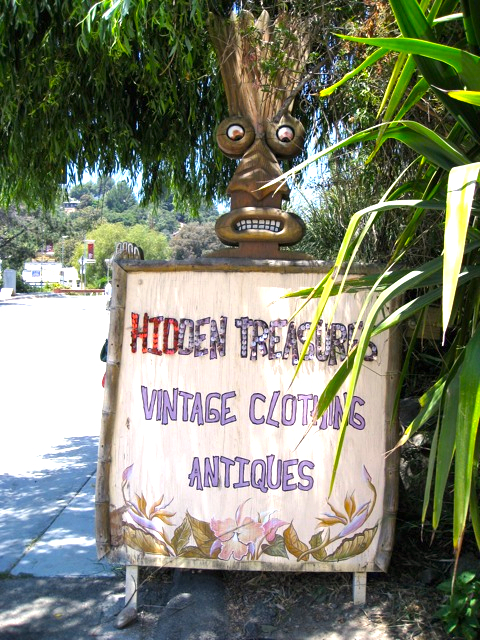 Fellow Akitschianados– if you're driving through the canyon, to or from the ocean, and you see this sign, I encourage you to stop in and check it out.