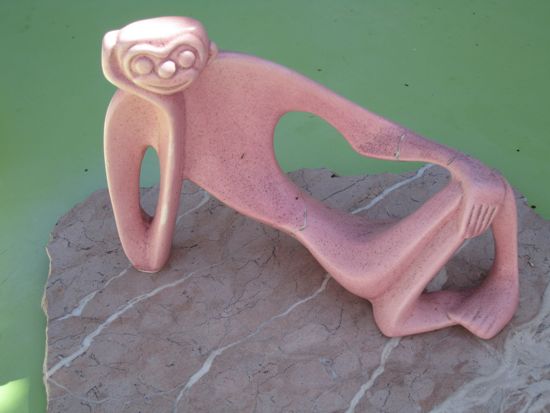 Pink ceramic monkey that I just plotzed over. I have never seen one of these before. I love the expression on his face as if he too is welcoming who enter "Willis Wonderland".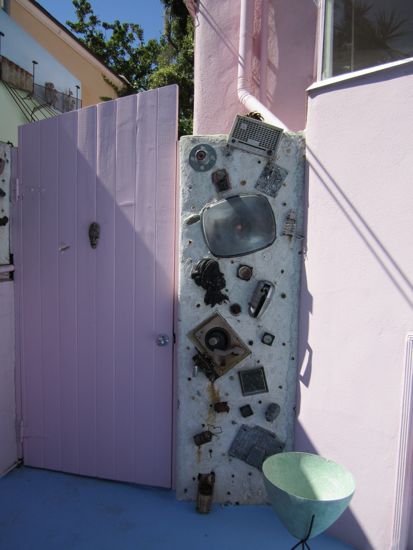 Wall made by Allee for the Debbie Harry video "French Kissing". I felt like I was at a shrine or something asI am a huge fan of Debbie's music.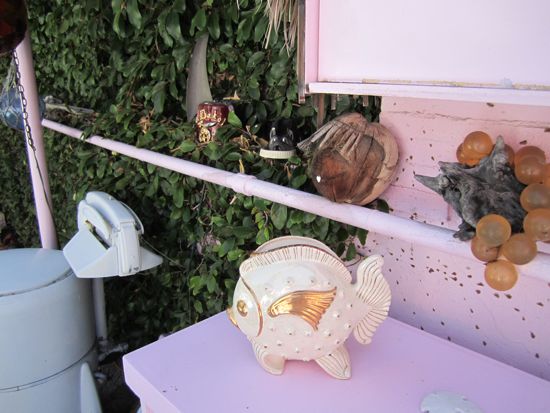 Some goodies around the Wonderland. Ceramic fish, coconut head, acrylic grapes, ceramic shriners hat and to the left is the vintage washer.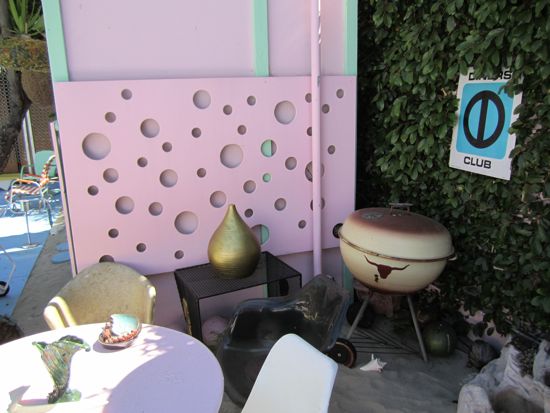 Side of the one storage hut. Notice everything going on here like the fabulous grill.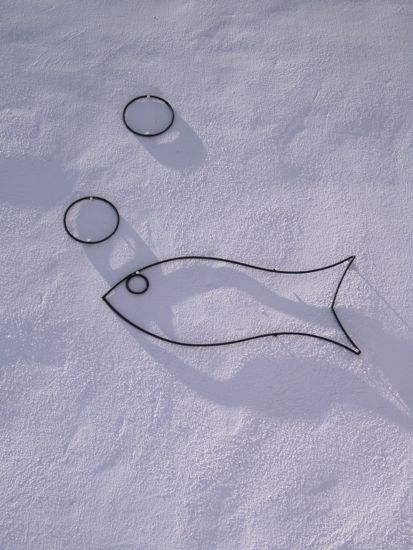 I was absolutely head over heels for this fish sculpture.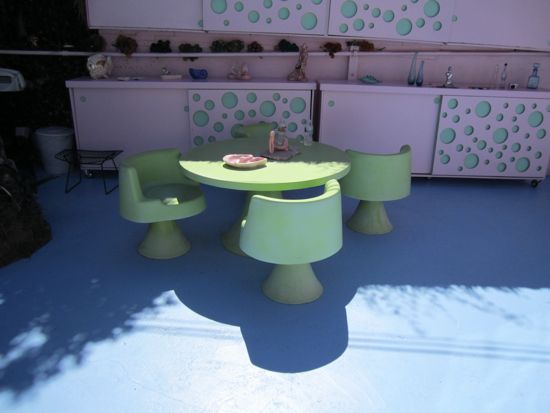 Fiberglass table and chairs. This is one of my favorite things here at "Willis Wonderland" and they are comfy too!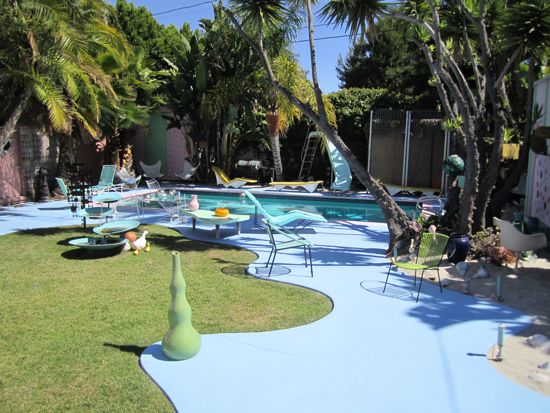 Seeing this part of the house for the first time gave me goose bumps. It's almost like the equivalent of being in "OZ". Experiencing "Willis Wonderland" was like a dream.