This fabulous little place is located on Laurel Canyon Blvd in the Valley. They have an amazing pie selection which I was to taste not soon after my sandwich as I had a gigantic pie waiting for at "Willis Wonderland".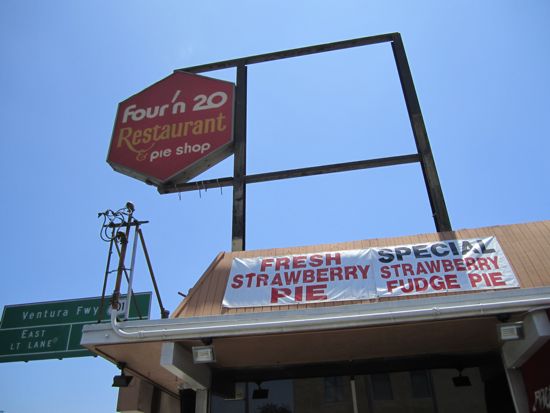 Strawberry Fudge pie? Can heaven really come in the form of a pie?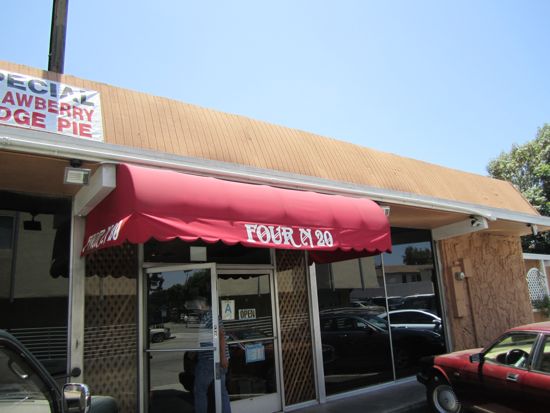 The entrance to the "Four N' 20".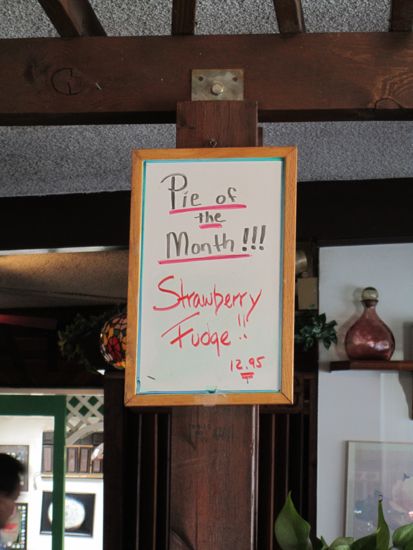 A monthly pie is always a good thing. If I get back in a month, which I highly doubt, this pie is on my list to try.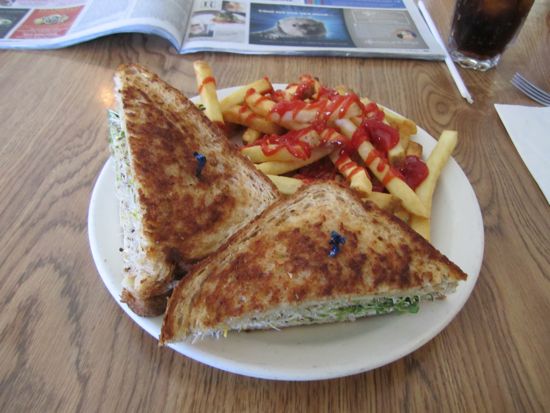 A turkey melt with bean sprouts and a side order or french fries. Note how carefully I applied the ketchup.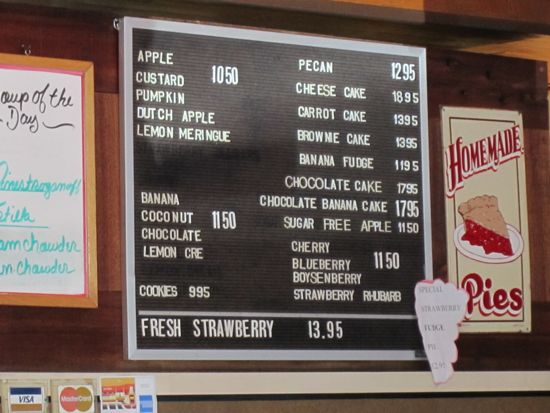 There is never a shortage of pies.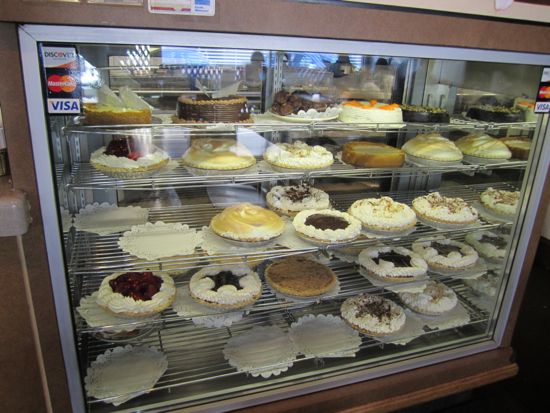 The pie selection.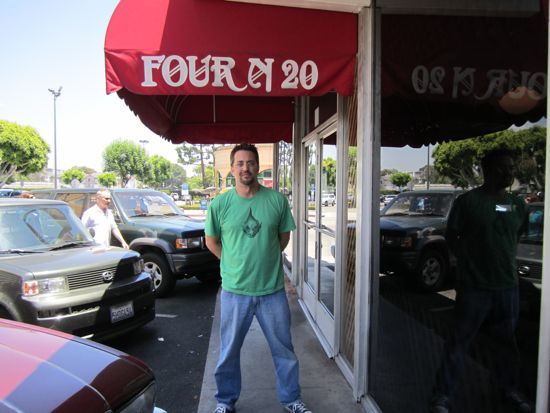 Leaving the "Four N' 20" for my first trip to "Willis Wonderland".