It's generally my experience that the back-woodsier the sale, the more interesting junk they have. Here's a few pics from a sale I went to this weekend: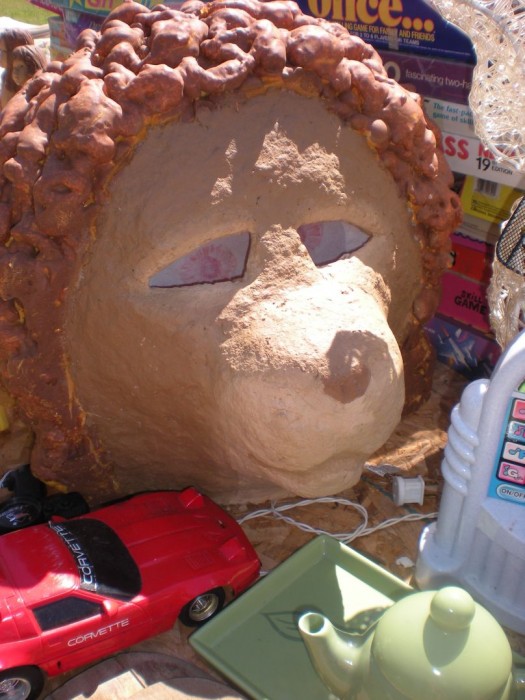 A homemade wearable lion's head sitting amongst some faded-out board games and probably broken toys.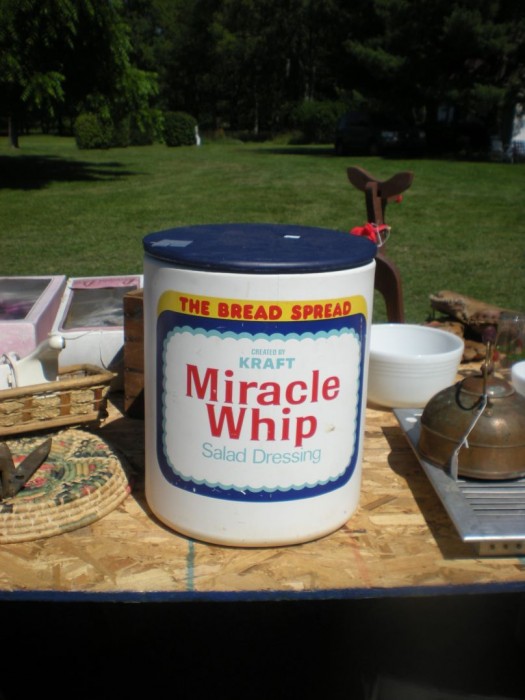 A truly gigantic tub of Miracle Whip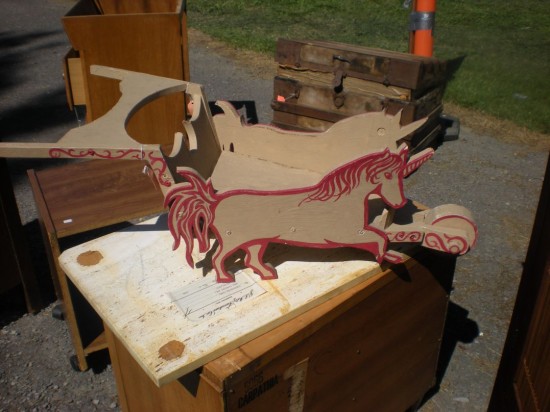 A hand crafted wheel barrow with unicorns on it.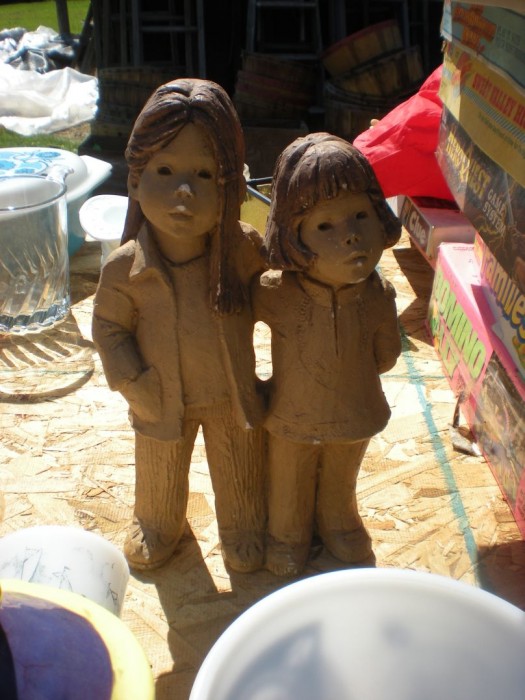 Some blank-eyed scary children.