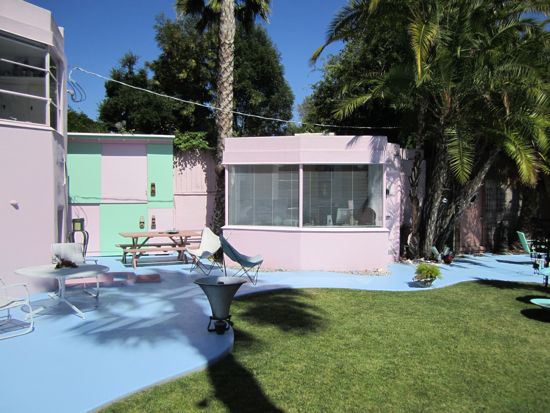 Seeing this up close really is breath taking.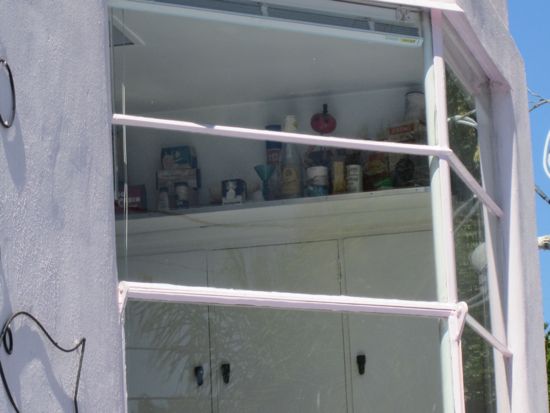 Shooting through the window into the kitchen.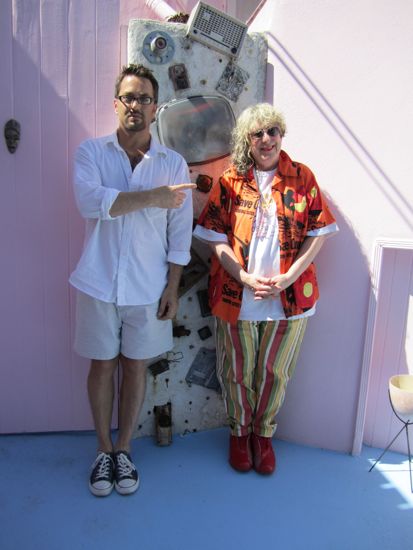 Here I am pictured with the Queen of kitsch, Allee WIllis. Again, this is the wall built for Debbie Harry's video "French Kissing".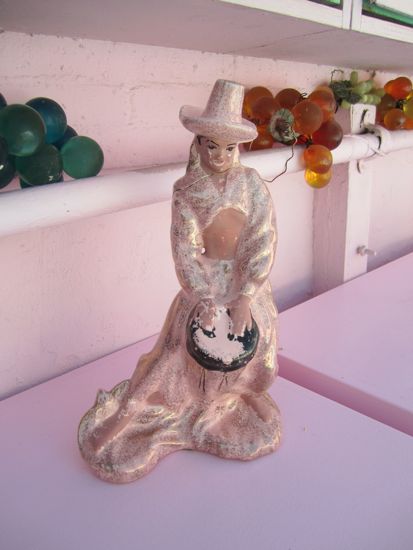 Another fabulous ceramic piece hanging around "Willis Wonderland". This sort of kitsch is right up my alley.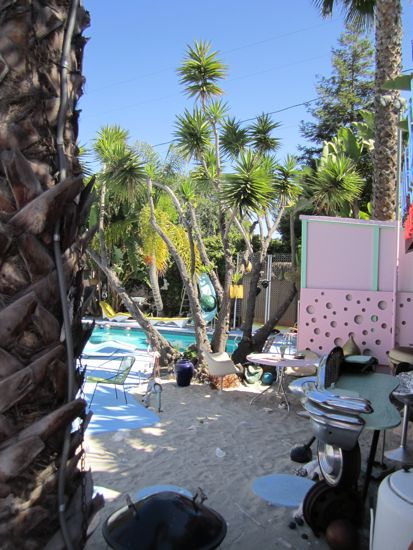 This is gorgeous and now I know why people don't ever want to leave "the wonderland".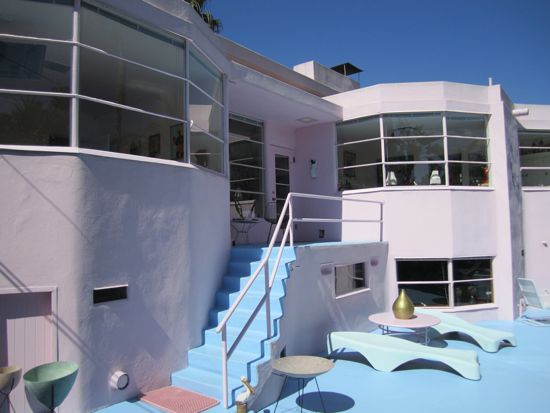 My favorite place to hang out is right at the top of these stairs. I scratched my name into one of the chairs. Well, not really…..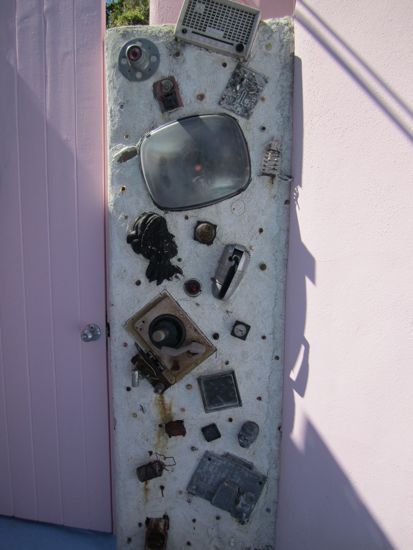 Better shot of the "French Kissin'" wall.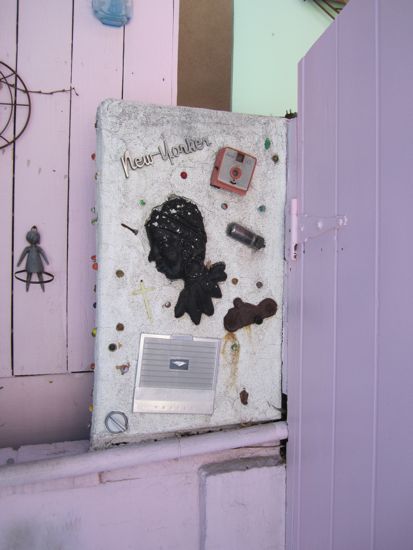 Part of the "French Kissin'" wall.