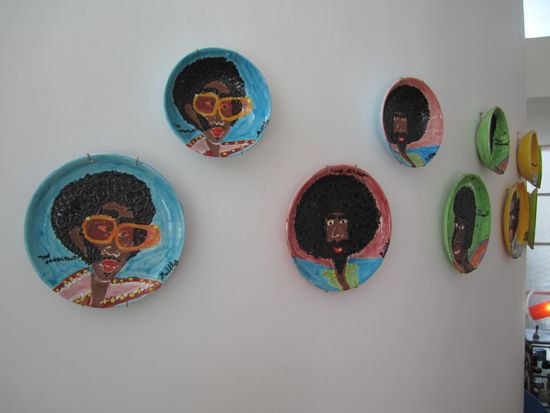 Fabulous plates by "Bubbles the Artist".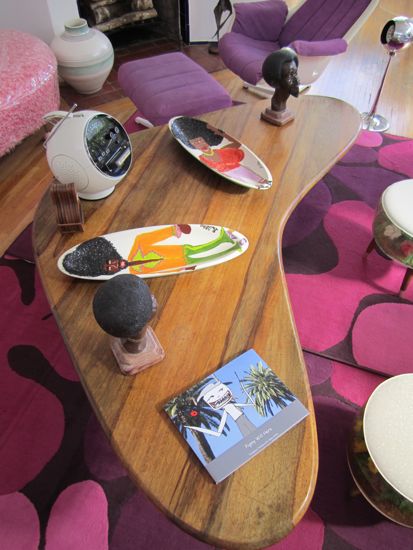 The atomic coffee table makes me crazy as well. On top are some african chalk (I think) statues, serving dishes by "bubbles", a set of coasters, an 8 track player with an Earth, Wind & Fire cassette in it, which when purchased was already in the player, and a book made by Prudence Fenton and Allee Willis featuring the exploits of our Pigmy Will.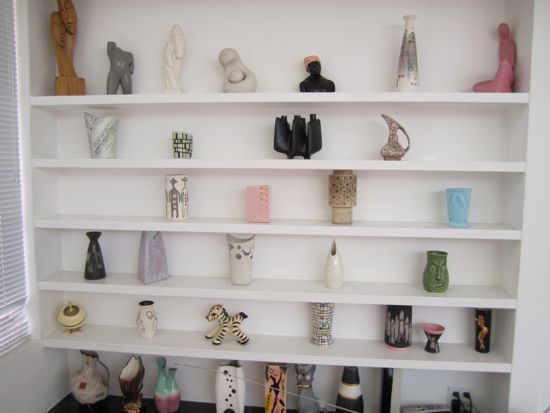 Stunning array of ceramics.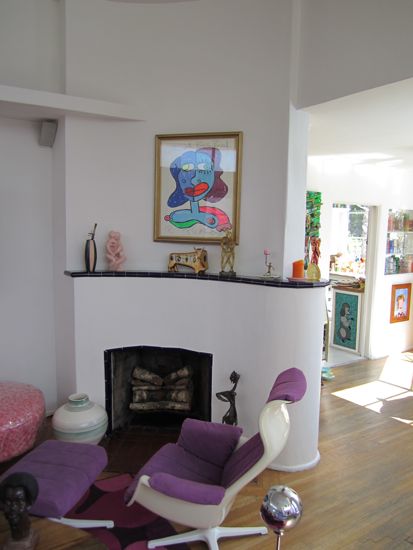 The fireplace. This another favorite chair here, the purple one is sooooooo comfy!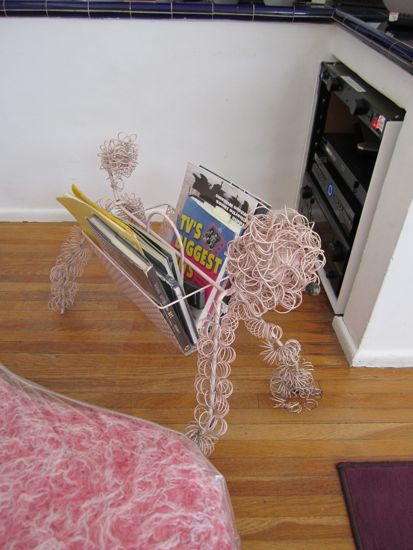 This almost knocked me out. Kitsch in it's highest form.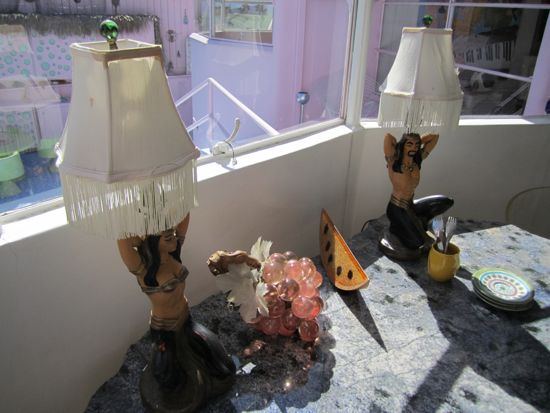 Chalk lamps, acrylic grapes, watermelon slice! I had lamps similar to these but they succumbed to the Northridge Earthquake.