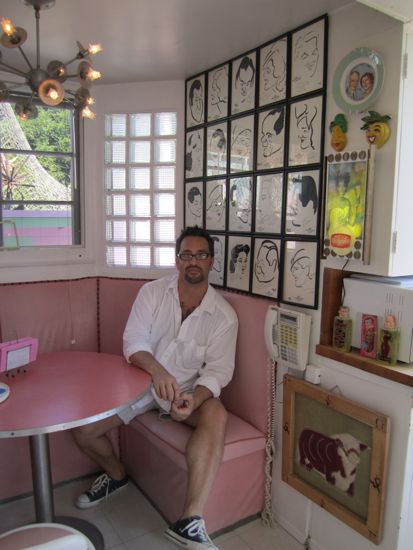 This kitchen made me absolutely bonkers! What a better way to enjoy pie and lots of it! This is another place (the pink booth) that I did not want to leave. I had a relative that had a red booth in her kitchen and I was obsessed with it! I felt like I was stepping back in time which of course is the point of all this kitchen kitsch! Note the chalk veggies on the wall, the cow, and the celebrity drawings. Damn, even the napkins match!
Every piece of glassware is kitsch, every piece! I could have spent an hour going through this cabinet. I even had my coffee in a "kitsch cup".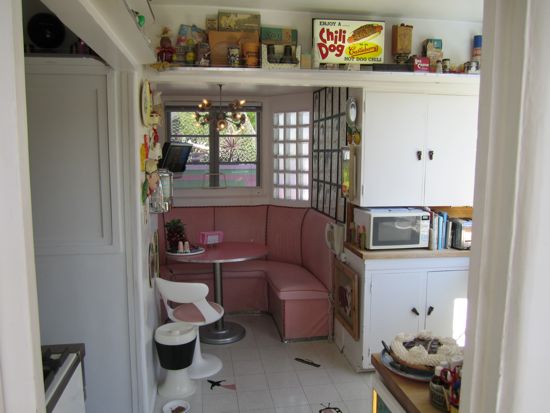 My mouth literally dropped open when I laid eyes upon this kitchen. Please note the pie that I was greeted with, it's sitting on the counter!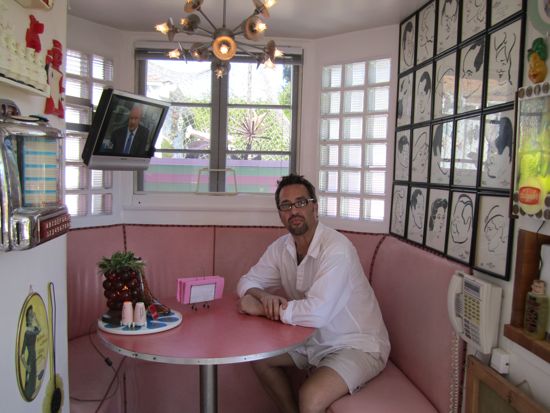 Dina snapping my pic while I had a mouthful of peanut M&M's.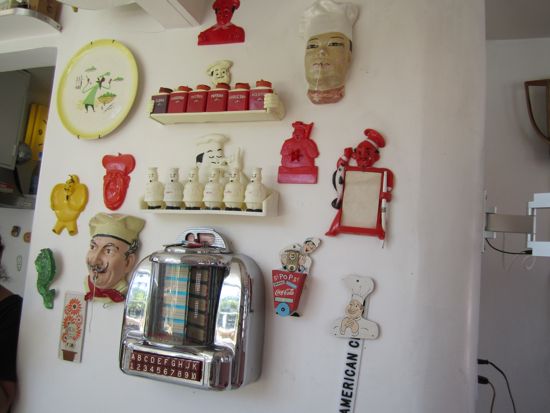 I've always had a fondness for the red kitchen accessories. Note the bakery string holders on this wall.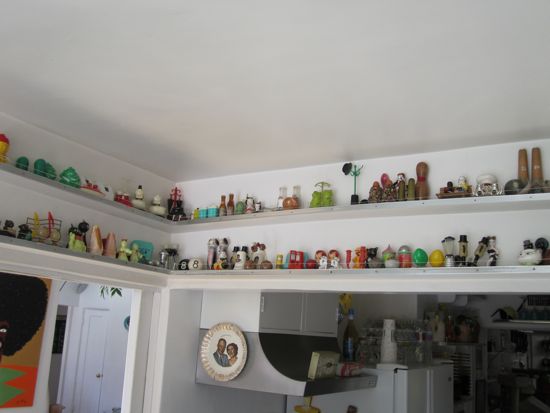 Amazing collection of S&P shakers. Wish I had gotten a better shot but this gives you a pretty good idea.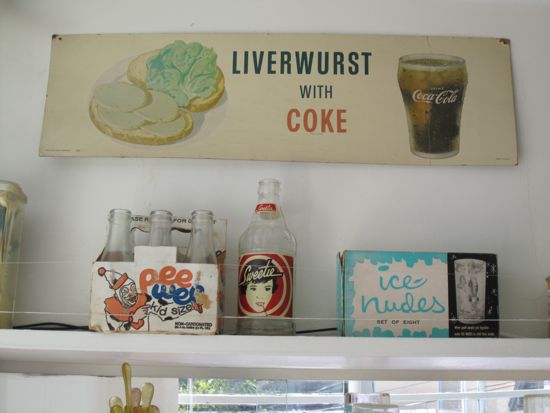 I love liverwurst (and this sign) but with Coke? I'll pass on that combo thank you.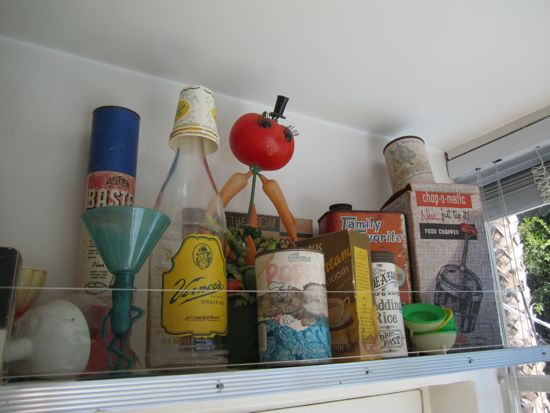 Love this gathering of kitsch and really was digging the vintage "Popeye Spinach" and the fabulous "Chop-O-Matic".