This makes me crazy. Everything about this lp is fabulous but what is even more fabulous is that "fall" she is wearing not to mention the amounts of eye liner she is sporting. I need to set my turn table back up!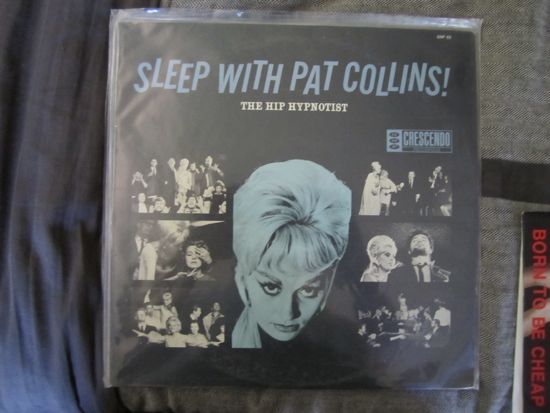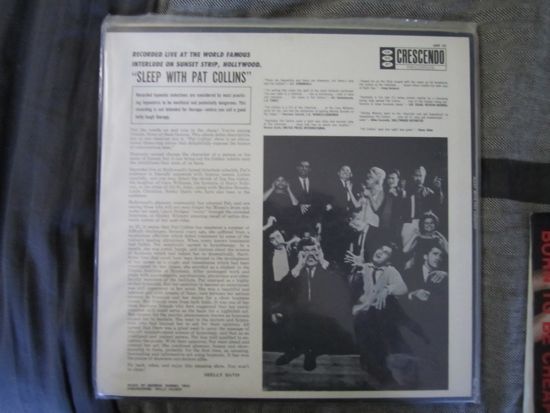 ""Pat Collins did her performance in the early 60's at clubs until she opened her own club on the Sunset strip at the corner of Sunset and Doheny next to gil Turners Liquer. Where she did her show and also held self hypnosis classes. Then in the early 80 she closed the club and moved to Reno Nv and performed at the MGM and in Tahoe. She only did a brief appearance in Las Vegas about 1981. She appeared on almost every talk show you can think of from late 60's through the 70's. ( I would love to have copies of them if any one has one) She played her self in Divorice American Style, The Lucy Show, & an episode of the Bill Dana Show. She played a caricature called BABS IVAR in an episode of the Honey West Show. She was also on an episode of Whats My Line and a show called No Time for Seargents. She made 2 record albums the one listed here and another called Sleep With Pat Collins. She never did a tv show although it would have been great. I am sure that she was concerned about people thinking it was rigged. She became ill and in her 60's decided to stop performing and moved back to southern california where she passed in 1997."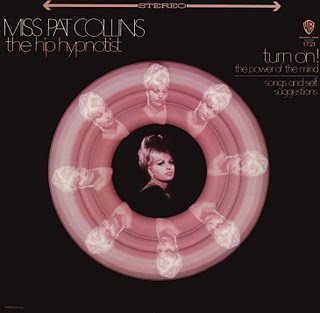 Dying to get a hold of this one now!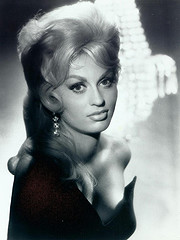 Publicity still. she even appeared on "Divorce American Style".
From Variety Magazine:
http://www.variety.com/article/VR1116679232.html?categoryid=25&cs=1
Film and TV credits:
http://www.imdb.com/name/nm0172586/
On the Lucy Show: