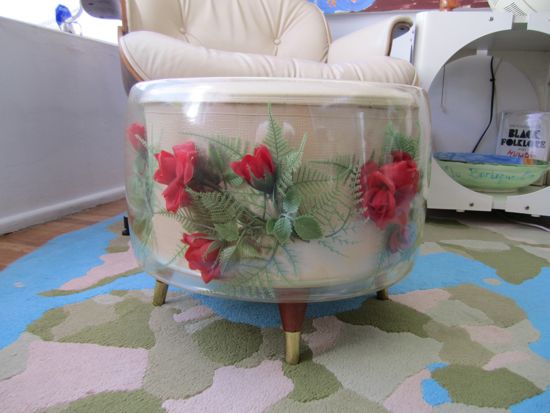 These light up foot stools make me absolutely nuts! I have been on the hunt since seeing these. Who wouldn't want one of these? I photographed each one so everyone can get a good idea of justt how fabulous these are.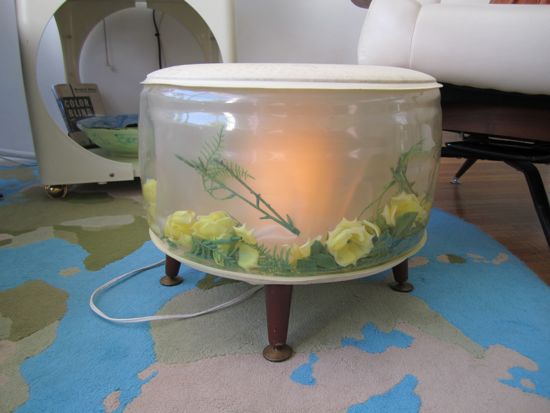 Absolutely gorgeous. I didn't get to inspect them closely but I am assuming the light bulb gets installed underneath. I can't stand it, another item that has "me" written all over it.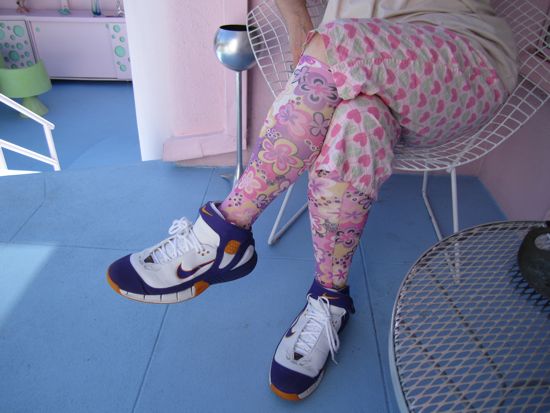 Allee has even inspired me to look closely at my own fashions with regards to introducing more color into my own life. Yes, please see the next picture.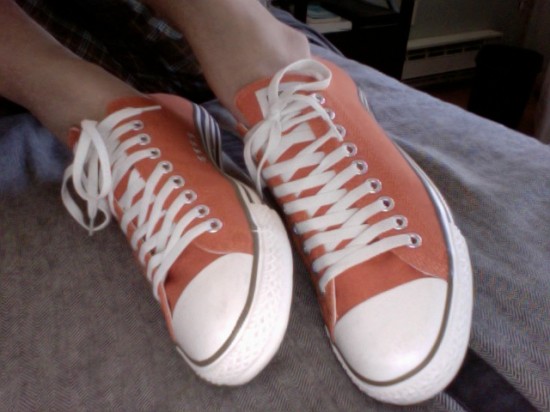 My new orange Converse sneakers. I can't really wear orange clothing (it's a skin tone thing) but I sure can wear orange shoes. It's about inspiration here.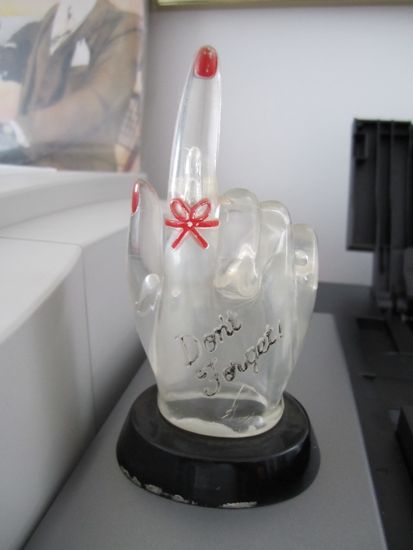 I think we could all use a little reminder every now and then. This is a piece that sits in the studio.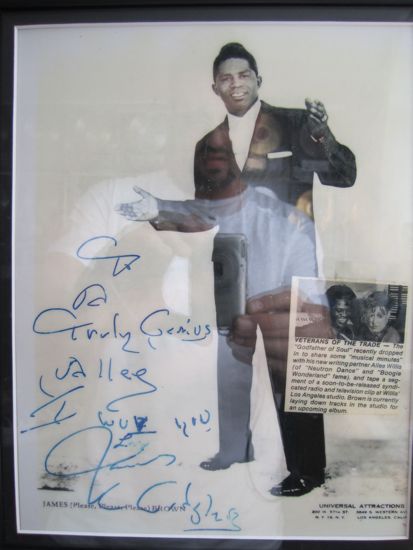 Ladies and Gentlemen, Mr. James Brown. Note the little picture off to the corner of the 8×10.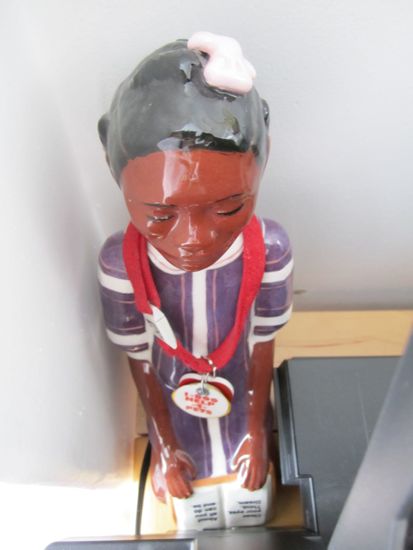 I saw this in the studio but didn't get a chance to ask what this piece is. I had to photograph it at an angle.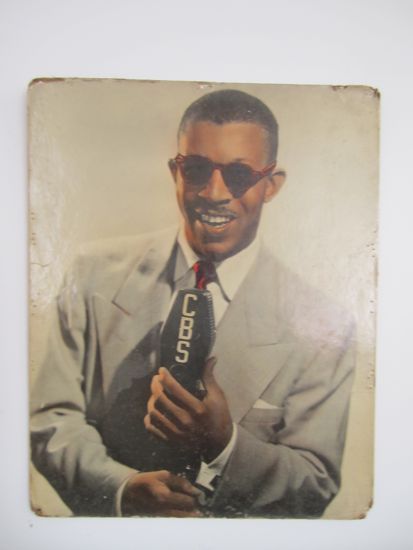 I think this print is gorgeous and I have always loved old microphones! From what I remember, I don't think the man in this picture was able to be identified.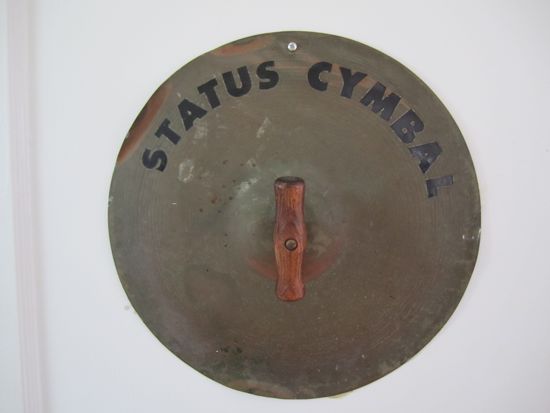 I love this piece that hangs on the doorway to the studio, nothing like being surrounded by kitsch even in the studio.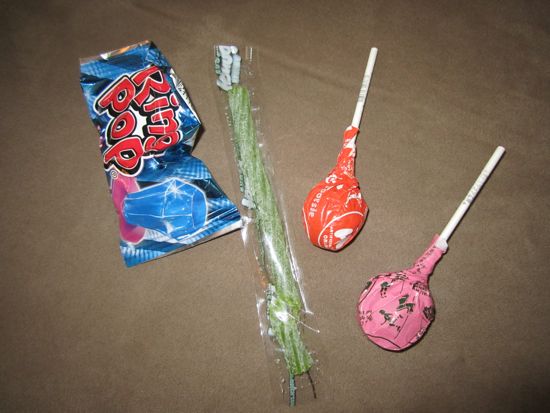 A trip to one of Allee's candy bowls. Sugar anyone?