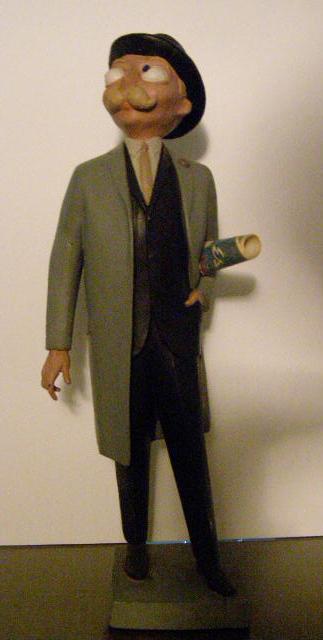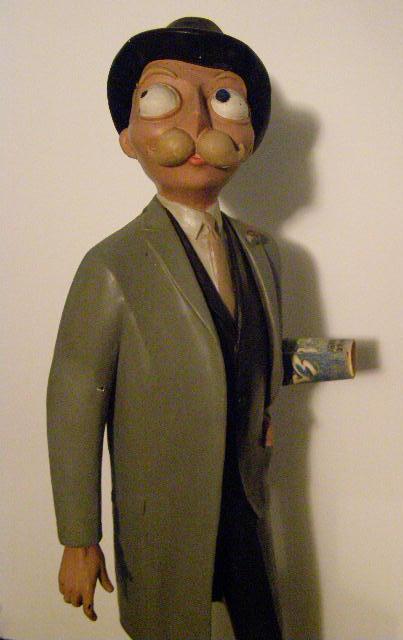 This is "ESKY" the wonderfully kitschy mascot of Esquire Magazine. Esky first appeared on the cover of their second issue in 1934.
He was created by the famous black cartoonist E. Simms Campbell, who for years and years did a little risque and very funny cartoons for Esquire.
Esky is about 20″ tall, and he's made from a resin material. I bought him at a Antique Show outside of Chicago years ago. He was a birthday gift for my husband, who loves advertising related anything. This was way before the computer, so the magazine with the Esquire cover that he has folded under his arm, had to be copied by hand by my wonderful artist friend, and added. It was a good birthday….smile
I've included some info on E. Simms Campbell's cartoon work and great career. He's all over Google if anyone would like to read/see more of his work.