This ceramic squirrel is so shiny that my camera could hardly handle the gloss! He is WEIRD. I am crazy about him. Presumably not a planter but a man's dresser caddy. Change and cufflinks go in the dish, your wallet, checkbook, or whatever in the back. Also it looks like you could perhaps rest a pen or something in his paw. Or maybe his dish is for leaving him offerings of peanuts and almonds so he doesn't bite you in your sleep!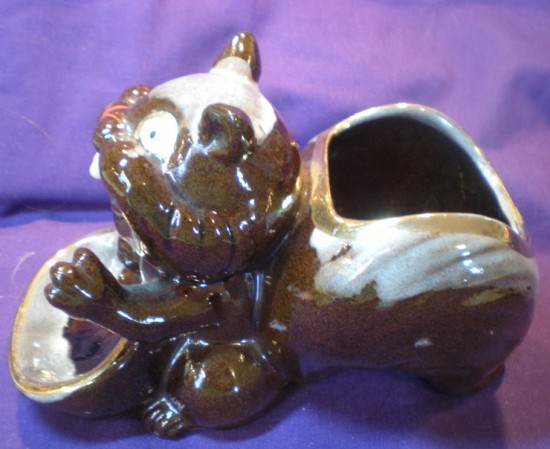 The shine! It's too much! I think it's weird to see so much gold on something like this, too. It doesn't have any marks, I couldn't tell you where it's from or who made it, but he is one cool squirrel… though his teeth are rather more beaver-ish.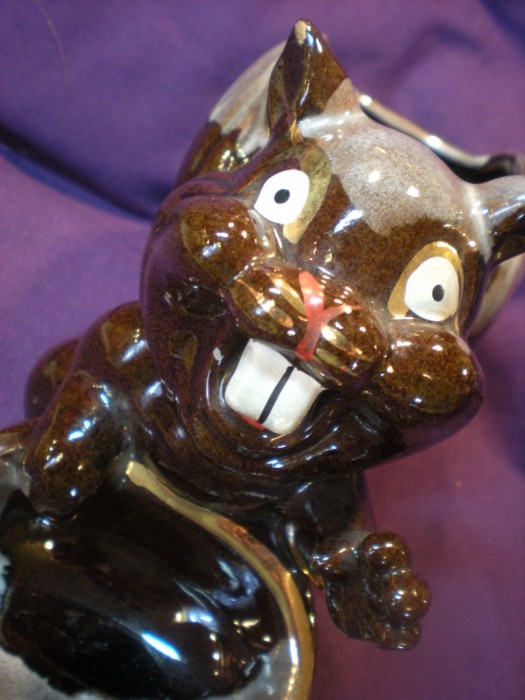 This is exactly what you want staring at you from your dresser at night.