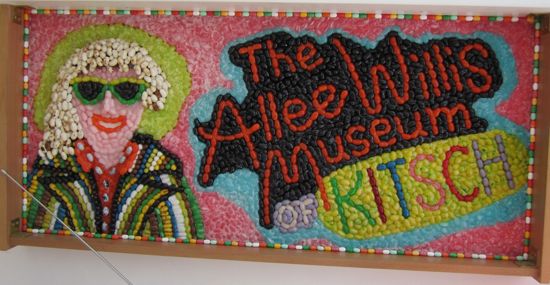 This was done by Mark Blackwell. The following info I nabbed from Allee's page as I was having a time of it remembering who did this. "Presented to Allee Willis on September 14, 2009 at Ghettogloss gallery upon the launch of The Allee Willis Museum of Kitsch, this is "Jellybean Allee."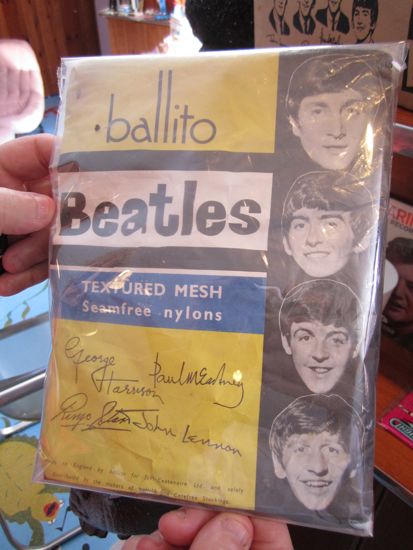 I almost fell over when Allee pointed these out to me! The Beatles on seam free pant hose? Who wouldn't love this?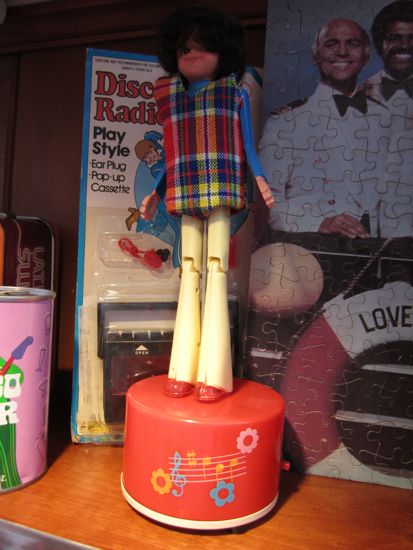 This was an amazing toy but was not in working order at the moment. Once turned on, the legs wiggle and dance……I think the arms move to, I'm not sure…Love the flowers littering the side of the red base.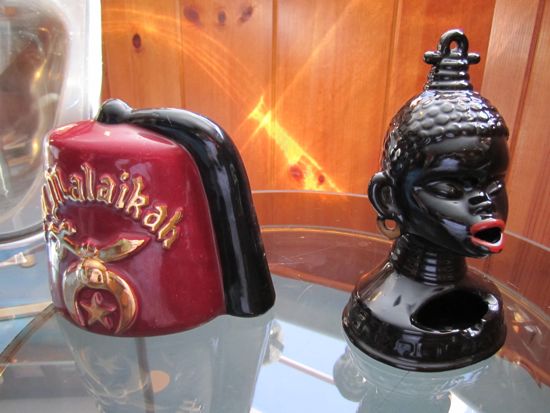 The ceramic fez hat was killing me, I actually have the real thing with jewels all over it. Allee and I share a love for African art and this ash tray is amazing. The smoke comes out of her mouth if your ciggie is resting on this piece!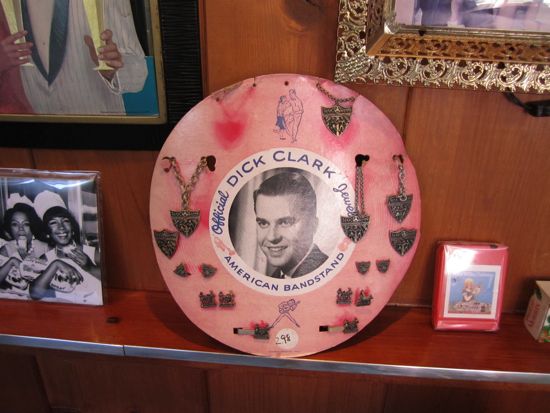 What I love about this jewelry collection is that it's "official".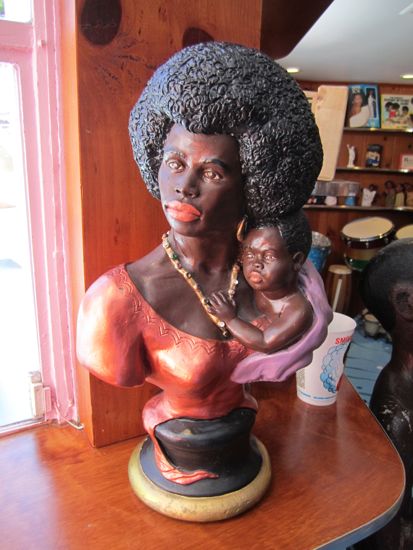 This is , hands down, the most stunning piece in my favorite room!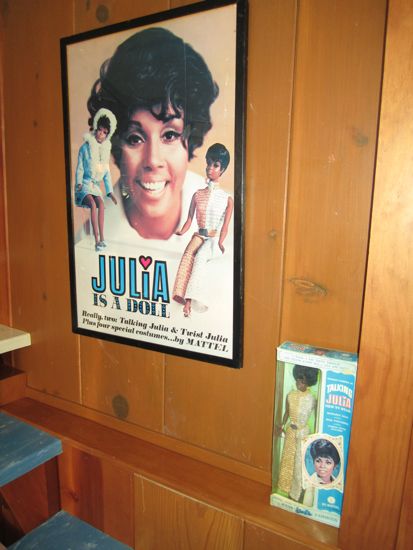 I never knew Julia had a doll. The framed promo poster is wonderful!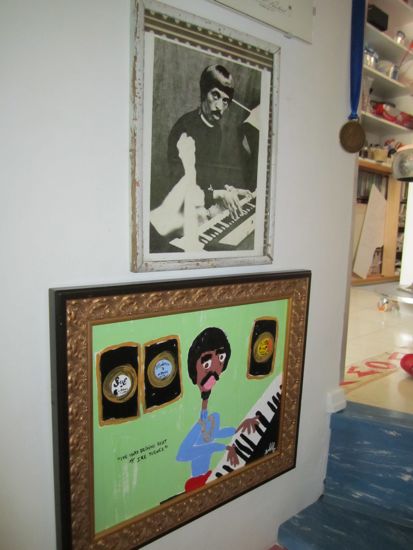 Ike Turner in the top photo accompanied by another fabulous piece of art by "Bubble"s the Artist".