When I'm not hunting the flea markets and yard sales for award-winning kitsch, one of my favorite things to do is go on road trips to take pictures of roadside stuff, like cool old buildings, signs, and funky vintage stuff that is fast fading from our landscape and collective memories.
So of course, I was pretty stoked when I found this toy: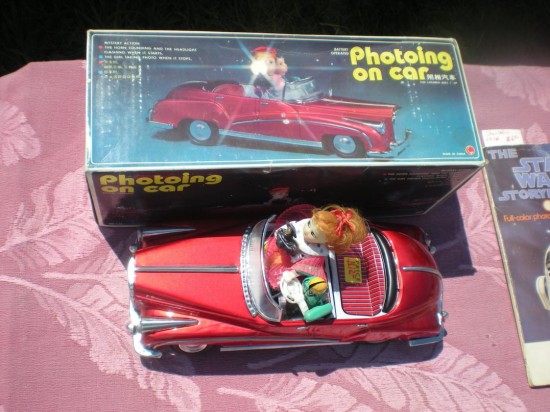 "Photoing on Car?!" That makes absolutely no sense. That makes it awesome. (For the record, I didn't pay the marked $12 for this, the guy took less than that.)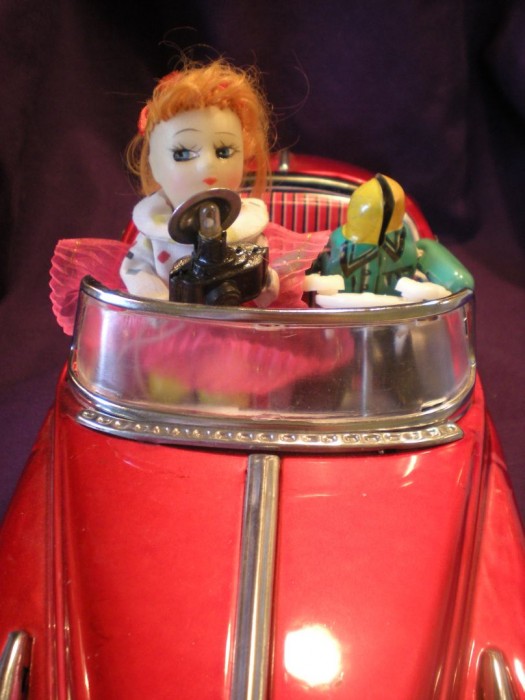 She has red hair! (I have red hair!) She has a camera! (I have a camera!) She likes to go photoing on car! (I like to go photoing on car.! Or *in* one, at least.) Her boyfriend the driver is missing his head. Oops. I didn't really care about that too much.. Actually I didn't notice until I was forking over my cash. I have enough dolls in my stash that I can probably find a head somewhere that'll fit on that headless body. He might end up being a girl, though.
I know this isn't very old, I'm guessing mid-to-late-1980s judging from the fabrics, but it's just so silly and appropriate that I had to have it.
She raises her little camera and takes pictures. I wish I had a red convertible. I have a convertible, but it's currently broken down, ha.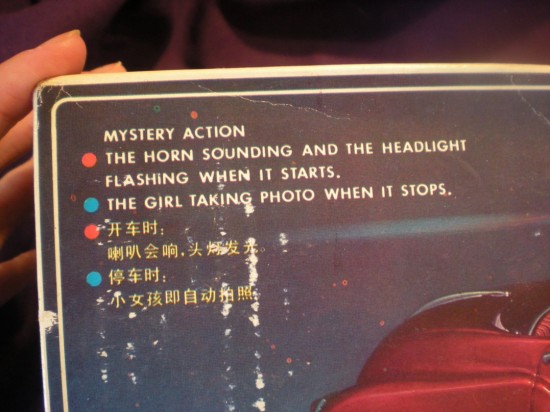 I know you're gonna love the improper English on the box…
They don't look like they're having much fun. And that's what her boyfriend's head would look like if he had one. He keeps his eyes on the road, I guess.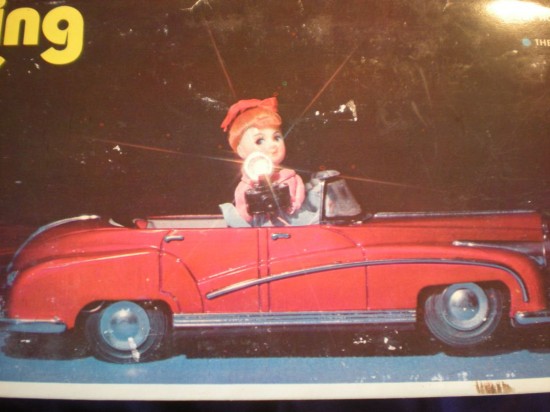 Paparazzi?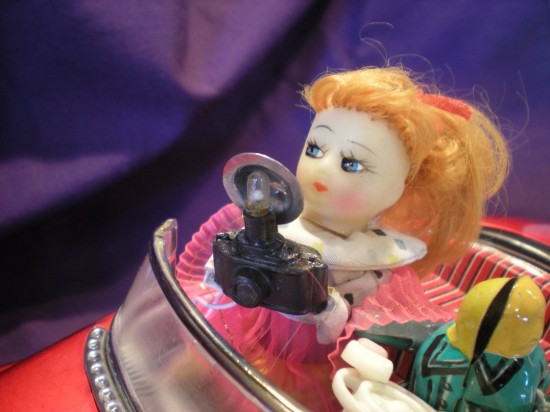 I love the little camera!
Most unfortunately of all, I haven't been able to get it to work. But I'm still trying.