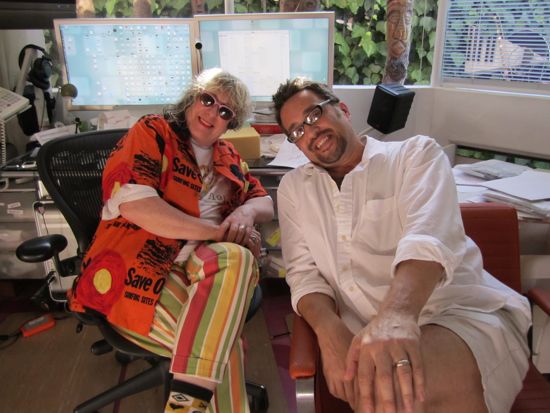 One of my favorite pics taken in the studio where the magic happens and the ideas flow. Note the tiki head staring at us through the window.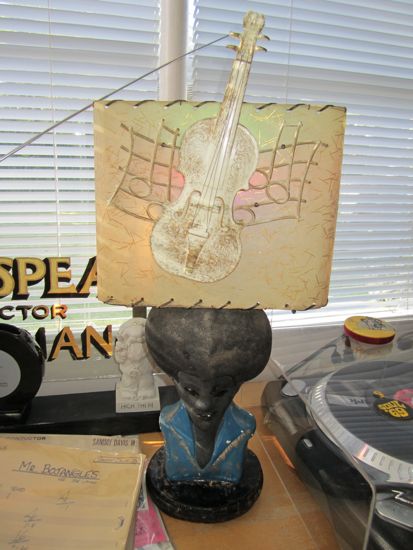 This shade AND lamp just killed me and I believe is a chalk or ceramic lamp. Shade is in gorgeous shape.
All my hair stood on end when I saw this wall. It's was fabulously overwhelming.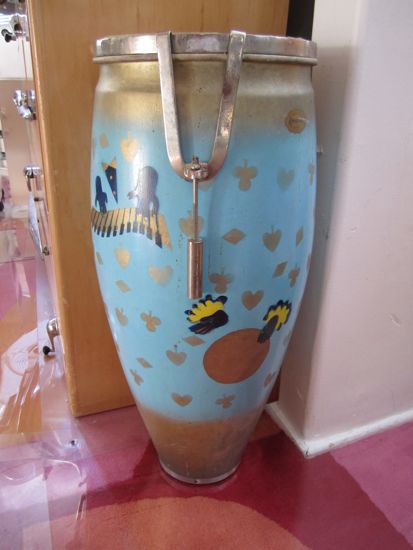 Stunning bongo that sits in the studio. I have a fascination with bongos and a often dream about playing them!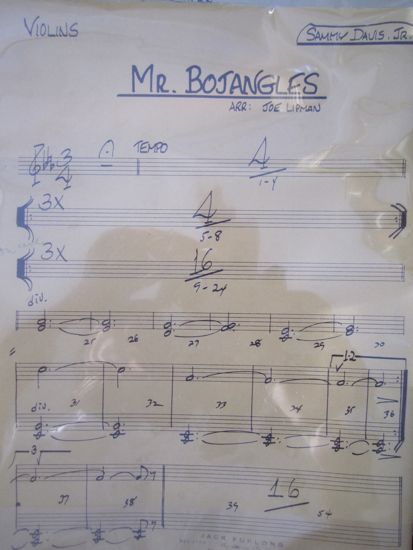 Look at the name in the upper right hand corner. This sheet music belonged to the man himself.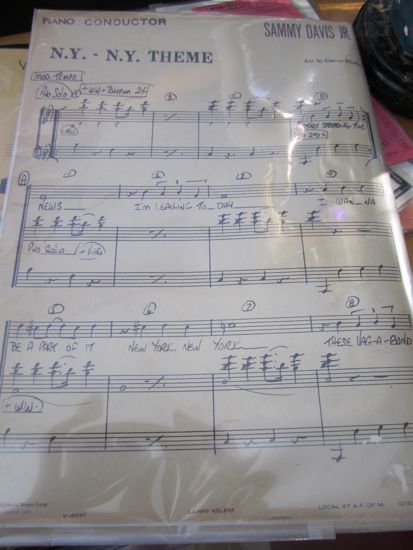 We love you Sammy.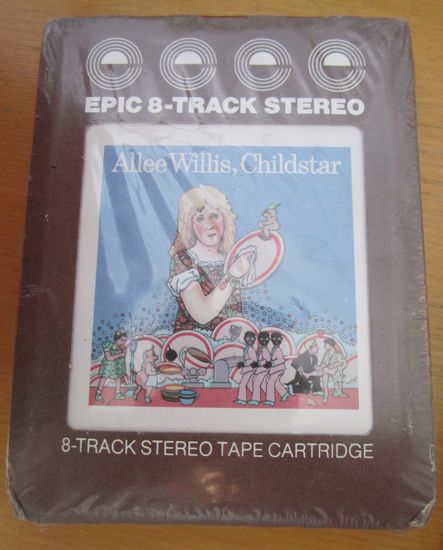 Allee's debut album on 8 track tape!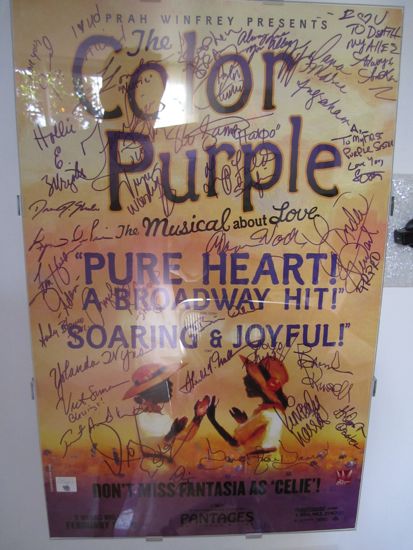 I still can't believe I haven't seen this play! Makes me nuts. Signed by the cast when Fantasia was appearing as Celie.