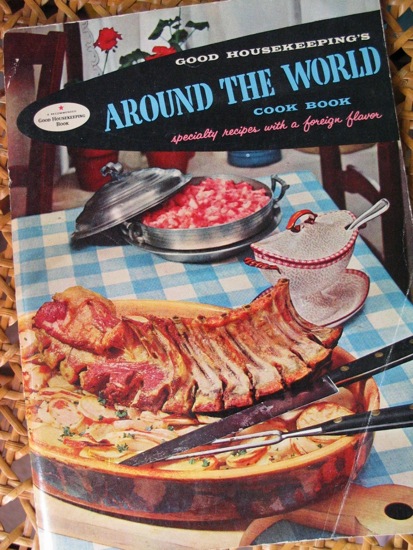 I picked this up a few years ago at a flea market for, I think, 25¢. Subtitle is: "specialty recipes with a foreign flavor". Copyright 1958, recipes include those from countries such as: Brazil, China, Cuba, Czechoslovakia, Denmark, Egypt, France, Germany, Greece, Haiti, Hawaii (a year before it became a state), Hungary, Israel, Italy, Mexico, The Netherlands, Norway, Russia, Sweden, Switzerland, and Turkey.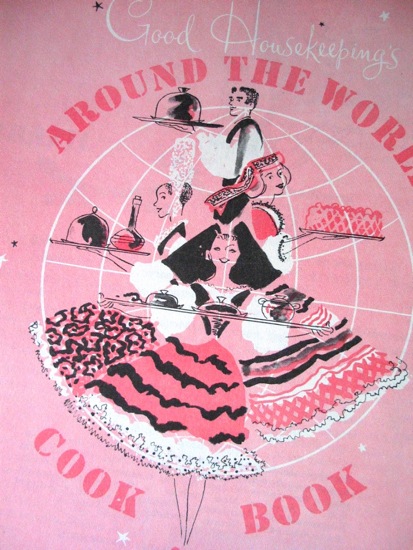 France, Hungary, and Italy are the most well-represented (some countries only get one or two recipes).
China: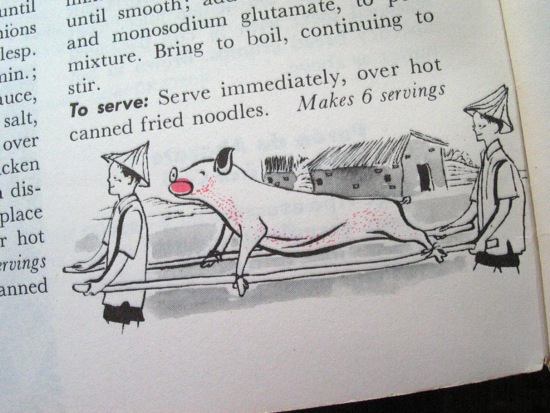 Egypt: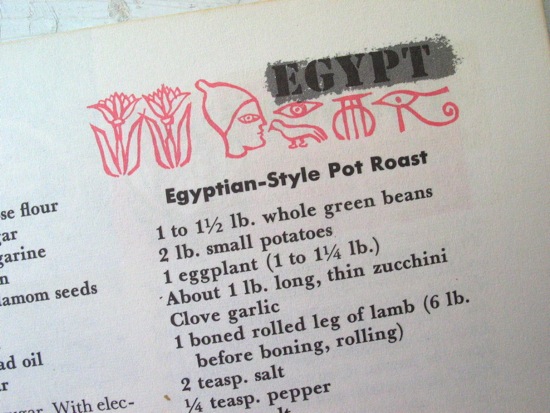 France: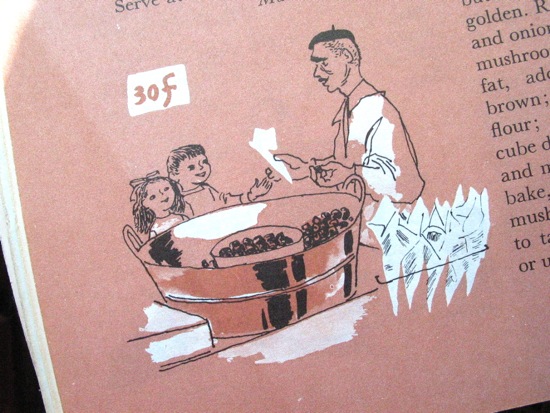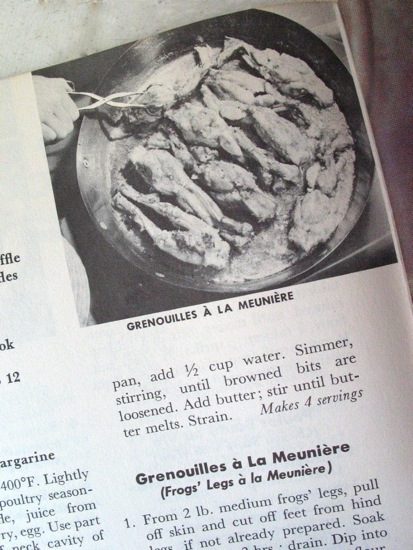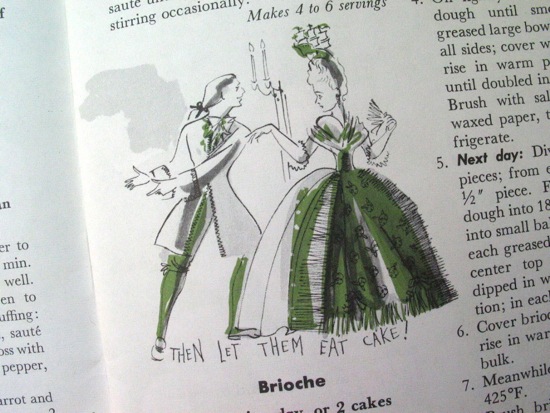 Can I interest you in a Molded Floating Island instead of the cake?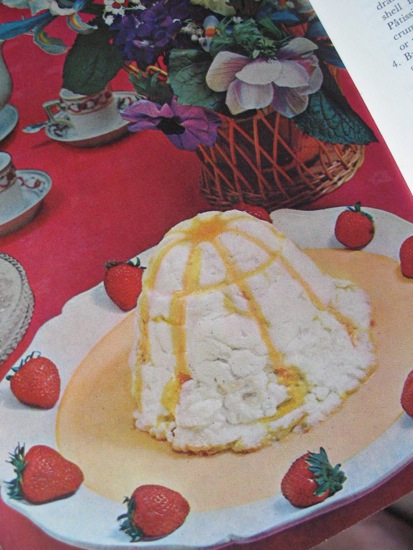 Hungary: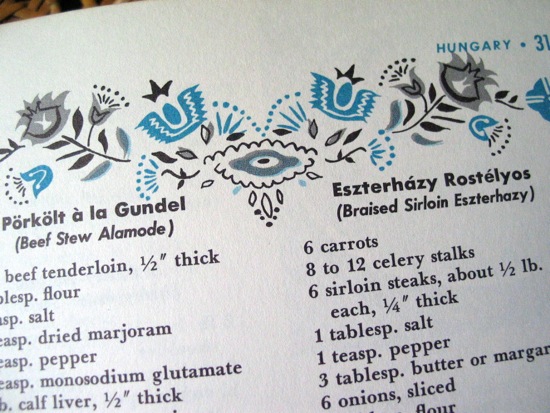 Italy: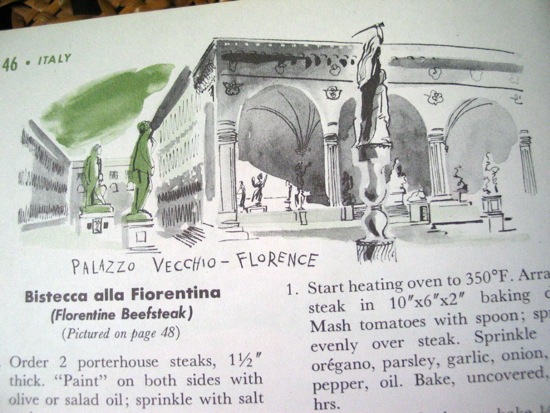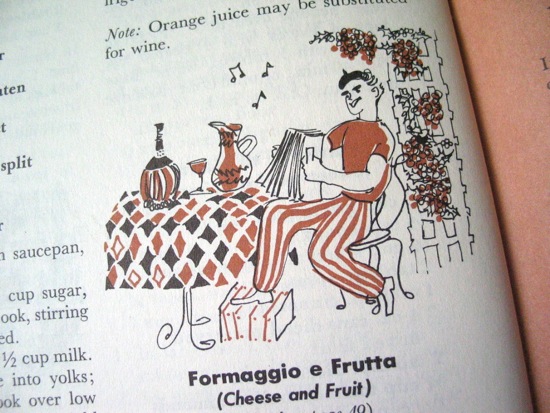 Norway: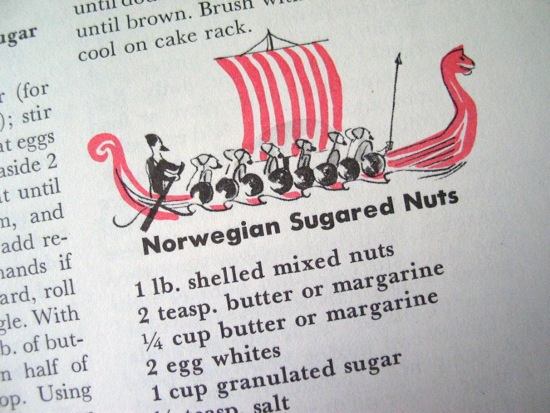 Russia: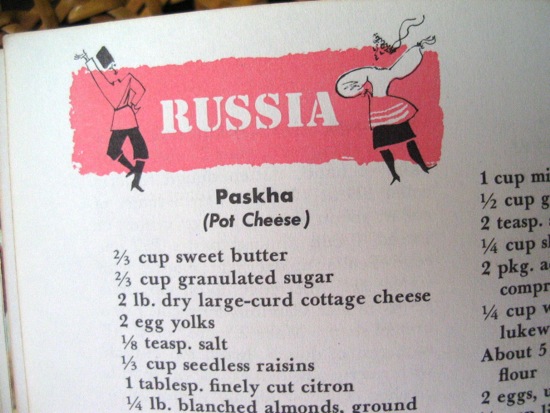 Sweden: