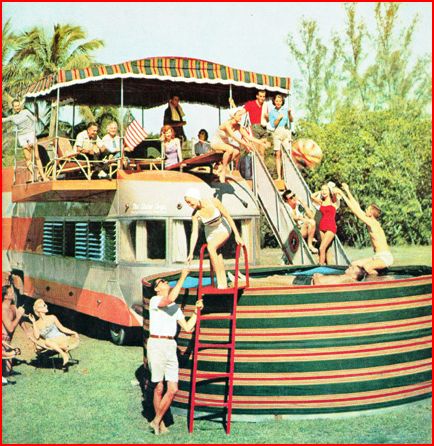 Hey kids, it's 1952, the war's still over, we don't want this party to end yet! What should we do next? Road Trip!
Built in Los Angeles by Mid-States Corporation, this travel trailer was the largest to ever hit the road at 65 feet.
It weighed in at 18 tons, and had 10 wheels.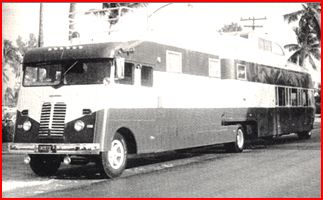 But it wasn't just big. It was opulent and state of the art.
Check out the diving board. Your 23-foot pool, once assembled on site, awaits.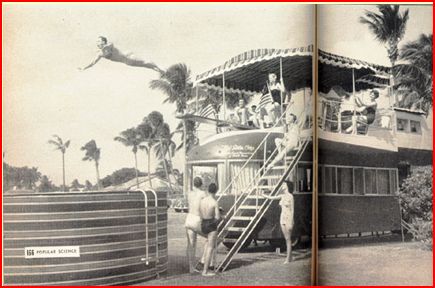 It was a rolling cabal. In case you needed your blood plasma picked up, it had a helicopter pad.
Prescursor to the musician's tour bus?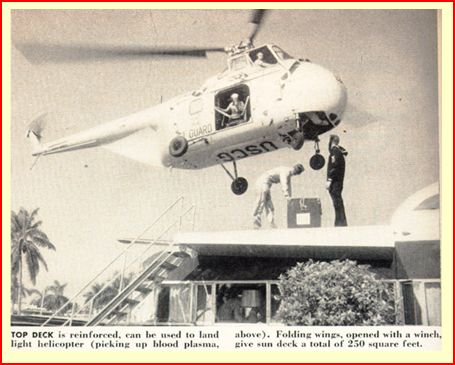 Complete with Elephant guns in the rack, and a TV on the deck, this could take you from Los Angeles to Miami (once you've obtained permits from every state along the way.)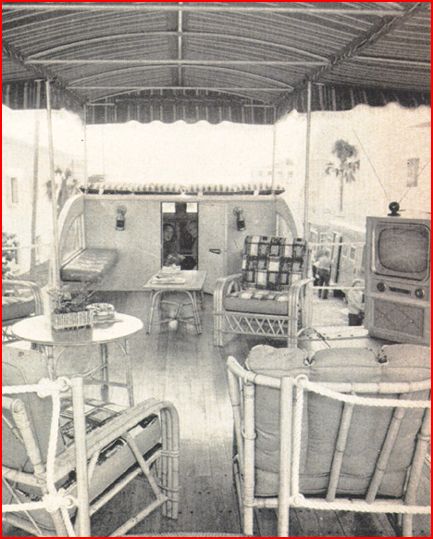 And along the way, once the pool's set up, gather some strangers and live it up!