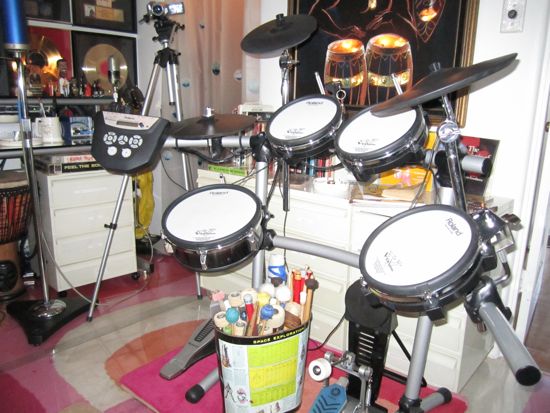 Amazing. This is in the studio and every time I walked in here it made me crazy knowing that I don't play a single instrument. I can sing "I Remember You" and "A Different Drum", that counts for something creative. Walking in this room will give anyone chills. I swear, my hair stood on end half the time I was at "Willis Wonderland".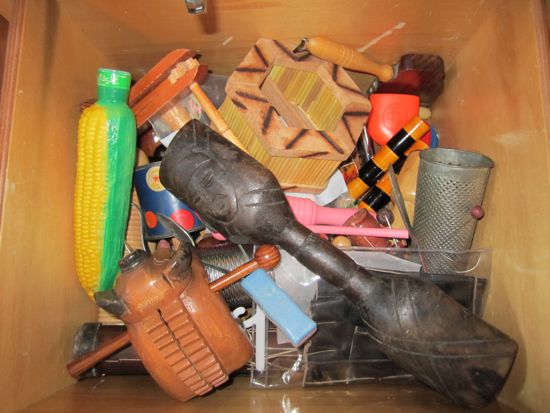 These are the drawers of percussion instruments that sit in the studio. The chest of drawers that these sit in was a line of furniture that Allee made in the 80's. I just skimmed the top of these drawers and the instruments inside are amazing. I mean really, a corn shaker!? It was the first thing I grabbed.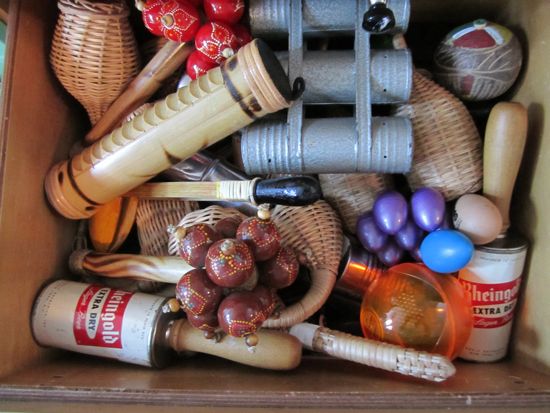 More percussion instruments.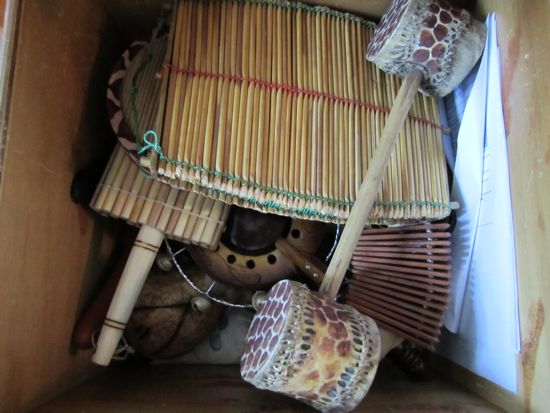 It's about percussion.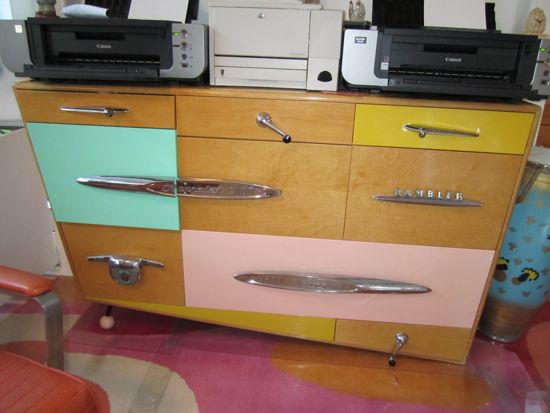 This is a chest of drawers made by Allee in the 80's and all hardware are pieces made from old cars, note the "Rambler" handle!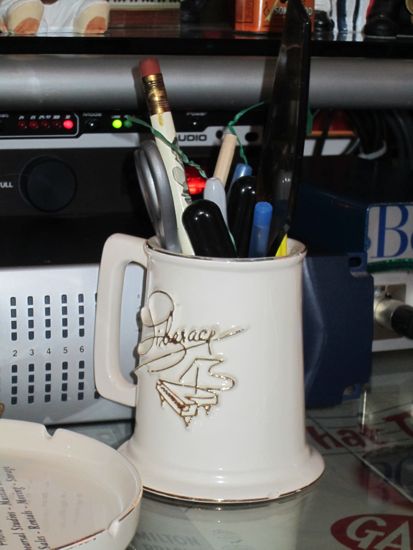 Next time I am here at "Willis Wonderland" I want my coffee in this mug. RIP Liberace.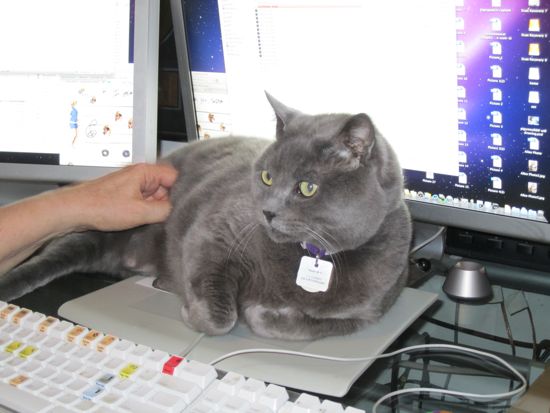 Such a lovely puddy. This is "Sweet Potato" watching us as we go over song files and such. It's funny how cats think everything is about them. This cat is sooooo sweet. Much to Allee's surprise I had 2 of the cats on my lap which apparently was quite odd for them and out of character. Makes me miss my cat Frederick von Tuttles.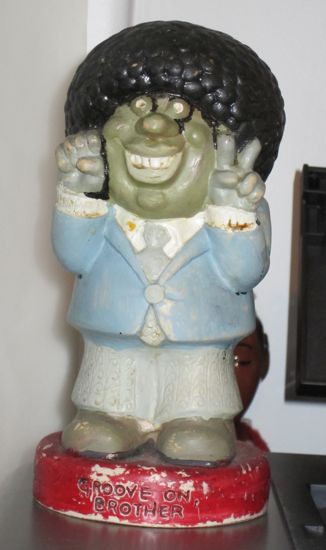 "Groove On Brother" is a cute little piece that hangs out in the studio as well. I think there are 2 of these little guys!