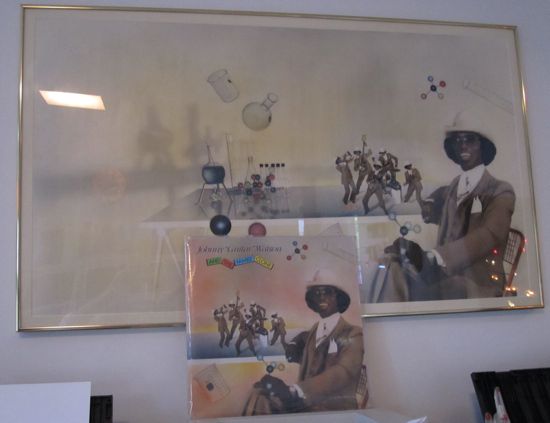 LP and artwork for Johnny "Guitar" Wilson's album. Although the lp is quite brilliant, it's seeing it framed HUGE like that is amazing. Johnny is rocking the afro!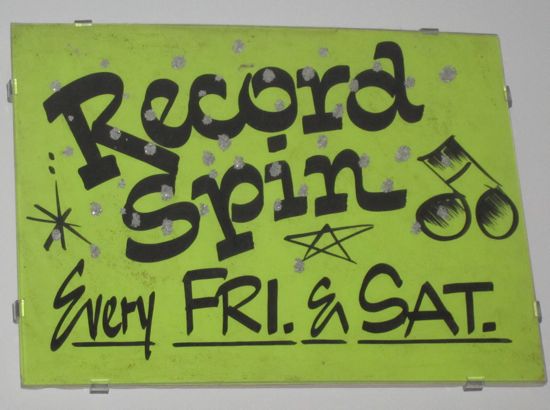 I melt over this sign! I think this is hanging in the studio.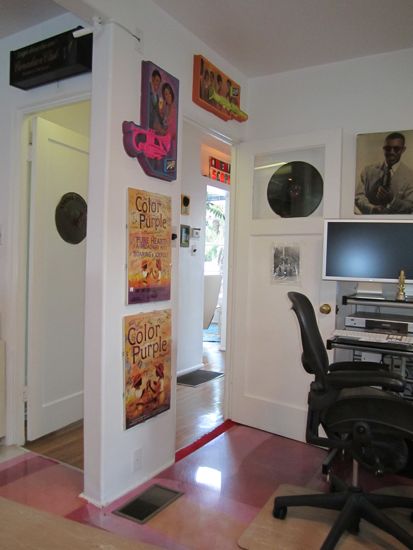 Doorway's leading out of the studio, note the fabulous beer signs featuring African American couples and the "Color Purple" posters that are all signed!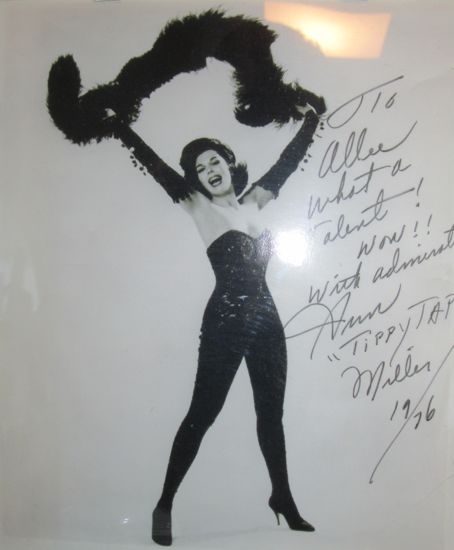 This makes me ABSOLUTELY NUTS. Allee had the opportunity to work with Miss Miller (she added vocals or something that Allee was working on) and this picture says it all and shows her incredible spirit and gratitude. What REALLY killed me was that she calls herself "Tippy Tap".
If there was room, "Willis Wonderland" could fill it with just these beer signs featuring African American couples enjoying a nice libation. Where is her hand?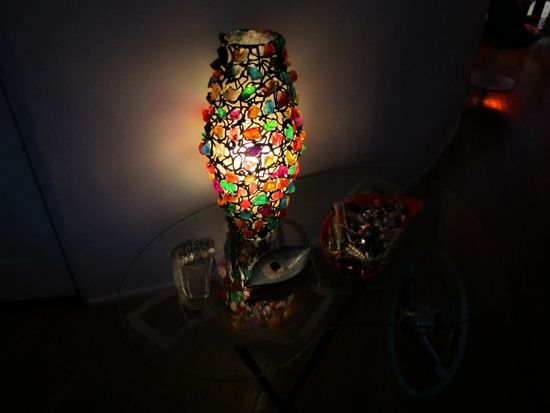 I don't know the history of this lamp but I captured this shot as the sun went down and it quickly became a favorite of mine. Note the candy dish FILLED with candy!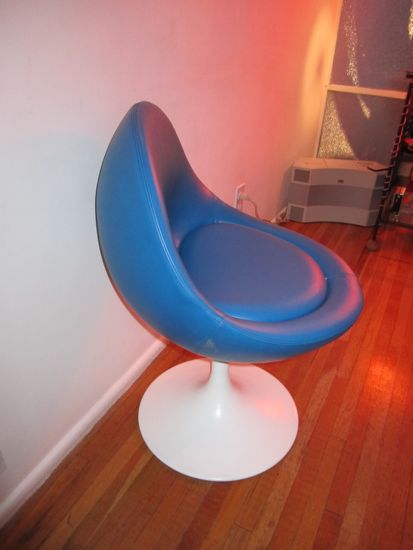 I did not get to plop my butt down in this chair. This is sitting in the living room at "Willis Wonderland".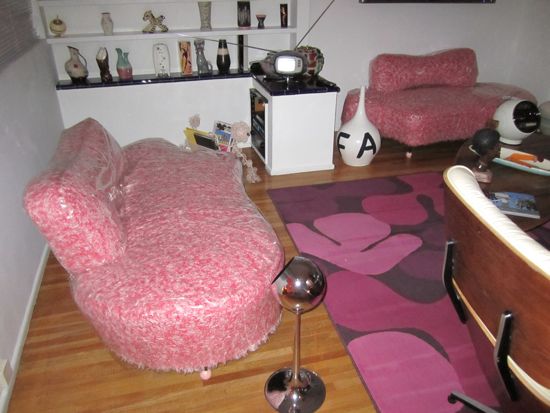 I mean really, look at this couch, the ceramics in the background, the silver ball ash tray (unused thank you!!), rug, 8 track player. This is a busy picture. Allee, was that TV in the background used in "French Kissing"?