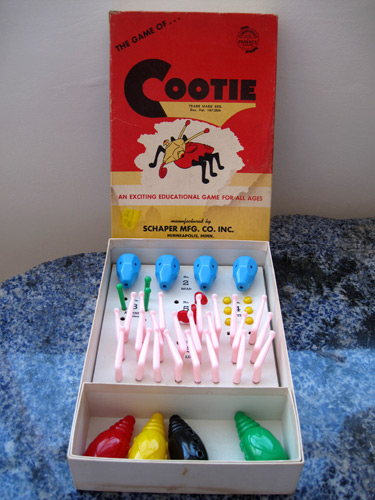 I can't remember any game more popular than Cootie when I was growing up. But forget about the game itself, I loved playing with the little plastic body parts. I'm quite positive that the full-on-plastic-soaked-saturation of the pink Cootie legs is where my love of that particular color came from.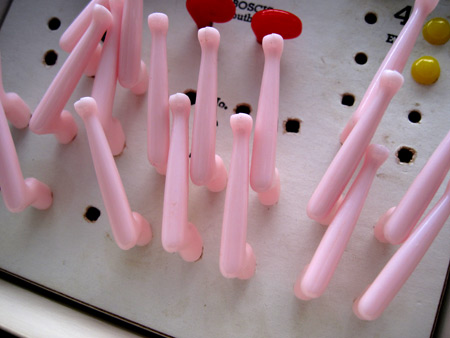 My house is the same pink: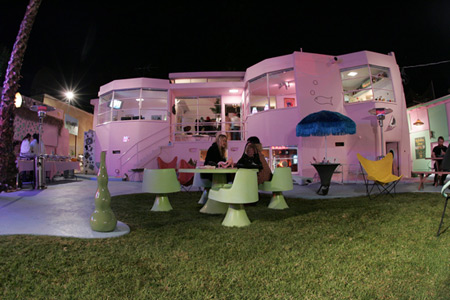 So was my car: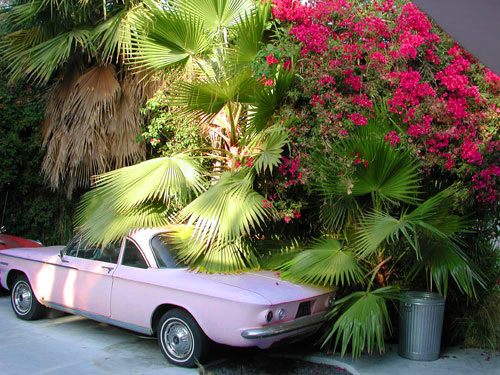 I still get a thrill when I touch any of the Cootie contents today, especially those pink legs.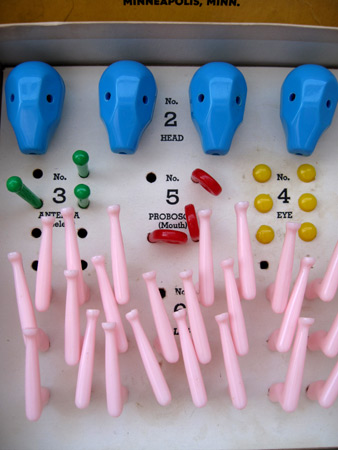 I'm sure that looking at all this saturated color all day when I was a kid influenced me as an artist. Here's my very first art piece I made as a grownup artist in 1983: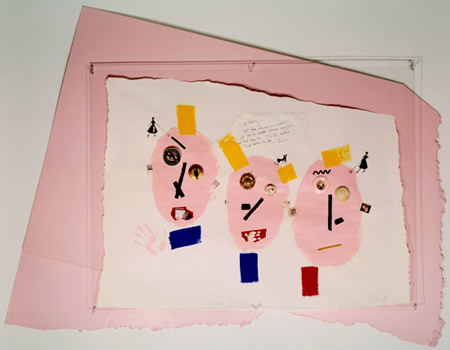 It was a 5 1/2′ x 8′ collage of made out of (primarily) pink house paint, 70's Ebony magazine clips and 50's TV knobs. It was called "Dialated Pupils".
Here's a blurry photo of James Brown sitting in front of it when we worked together in the 80's: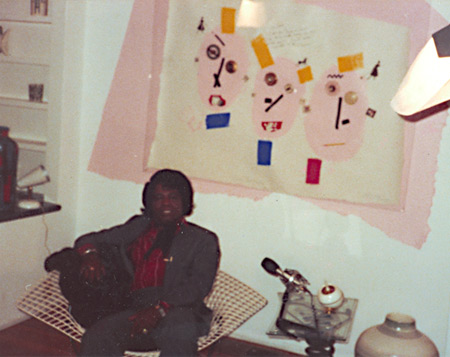 None of this has much to do with the subject at hand other than my life is filled with pink and there was no bigger fan of my memorabilia collection than The Godfather. But back to Cootie:
This particular Cootie game was the victim of a flood just weeks after Mr. Brown was over when some of my underwear clogged the drain that the washing machine dumped into.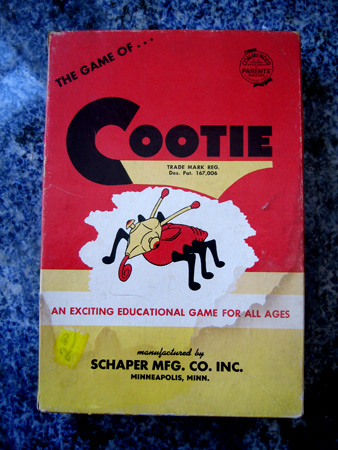 The same flood ruined the my Beatles wig…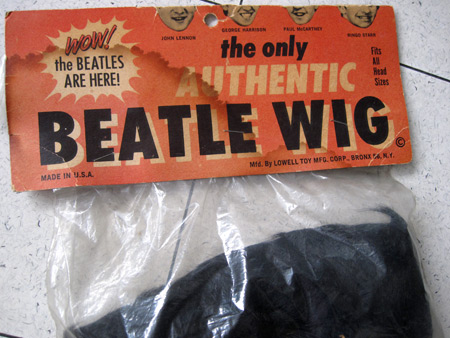 … but that doesn't have much to do with Cootie either.
I don't even really remember the rules of the game – I just liked twisting the little pink legs into the Cootie bodies. But I do remember not liking the directions because they were so slanted towards the dominant sex it was assumed would play the game:

Cootie, my house, my art, my car, James Brown, my Beatles wig – this post is all over the place, just like the Cootie legs are going to be as soon as I pick this up: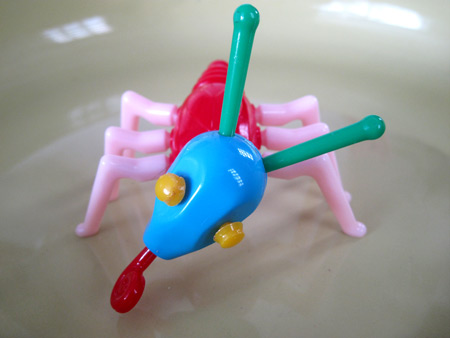 As much as I loved/love those pink legs the Schaper Manufacturing Company of Minneapolis, who made the game in 1949, never mastered a tight enough fit of them into the body holes. The last time I officially played Cootie I was 10, stepped on one of my beloved pink legs and slid into a bridge table with a cup of coffee on it, the contents of which dumped on my pristine white buck shoes forever staining them just like they had been in a flood over here all those years later.