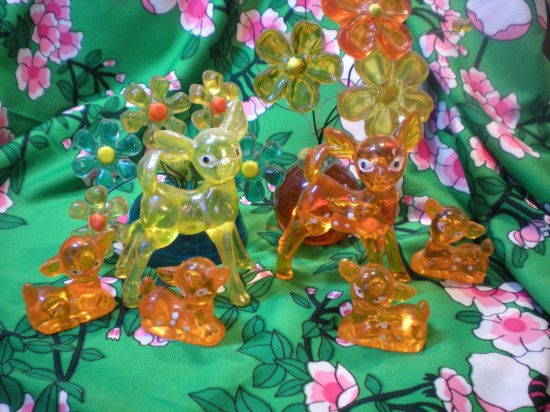 Oh, what could be kitschier than my exceedingly cheap-o plastic deer, with their air bubbles of frozen plastic suspended in their translucent bodies, and their blobby painted-on buggy eyes?
Also note my groovy plastic-flower paper weights with the bendy wires.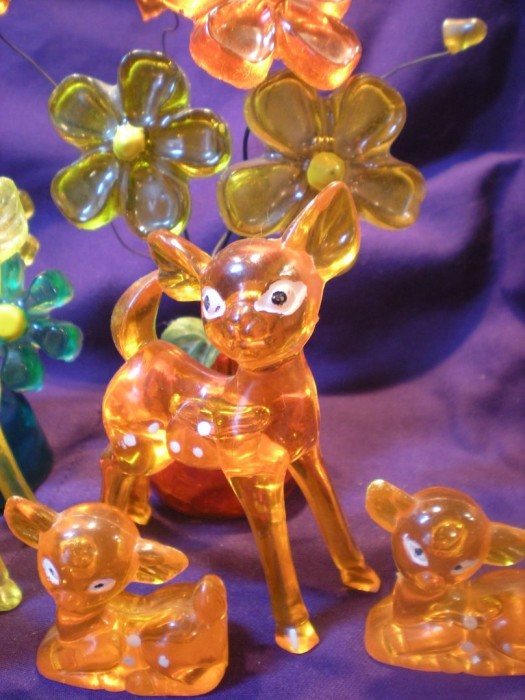 I love love love their painted-on eyes. They are marked "Hong Kong."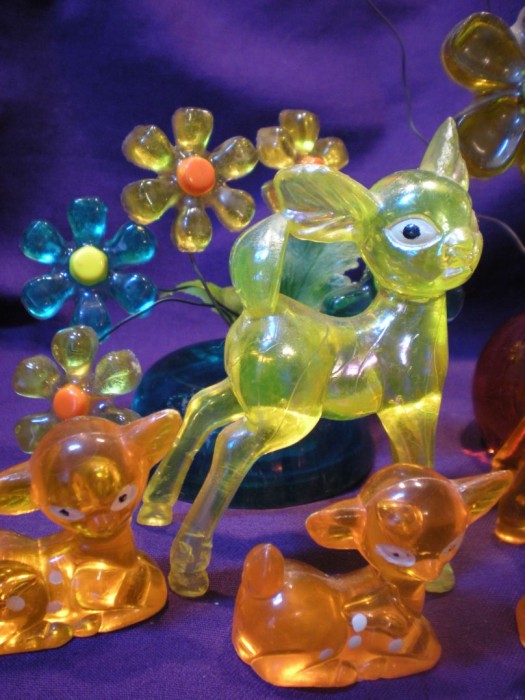 I've seen lots of orange ones, but that yellow one is the only yellow one I've ever seen. Note the blobby plastic bubbles floating in their heads.
Their eyes are the best part.